Schaller chrome tailpiece from my 1985 Heritage Les Paul. This is from the 80s, and in really good shape. In good shape for being 30 years old, and high quality.
It is compatible with a Gibson, I replaced with Nashville bridge and tailpiece from a Gibson Les Paul Standard. 14" radius.
Roller bridge sold
20.00 For Tailpiece
48 States only, no trades.
PayPal confirmed address only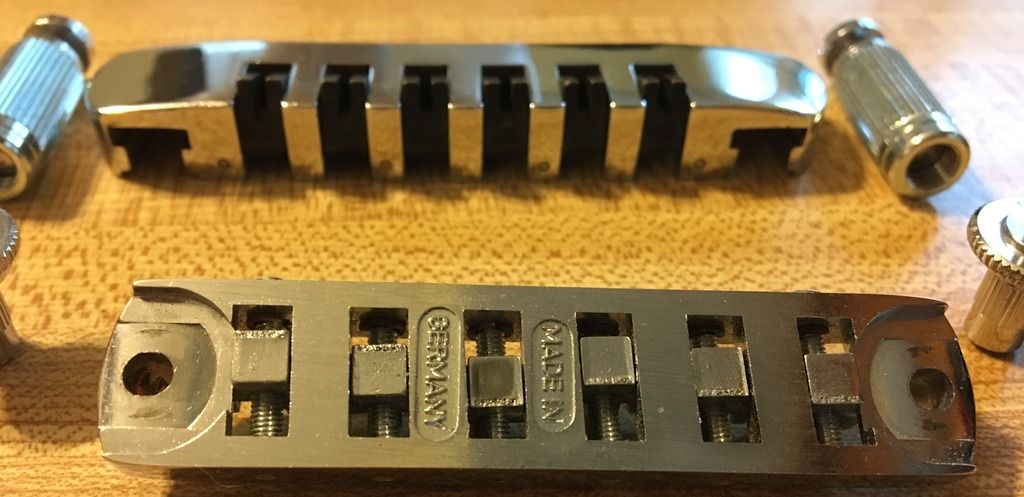 Last edited: