Work closed early due to snow so I was able to spend some quality time with 2 equally great Chets.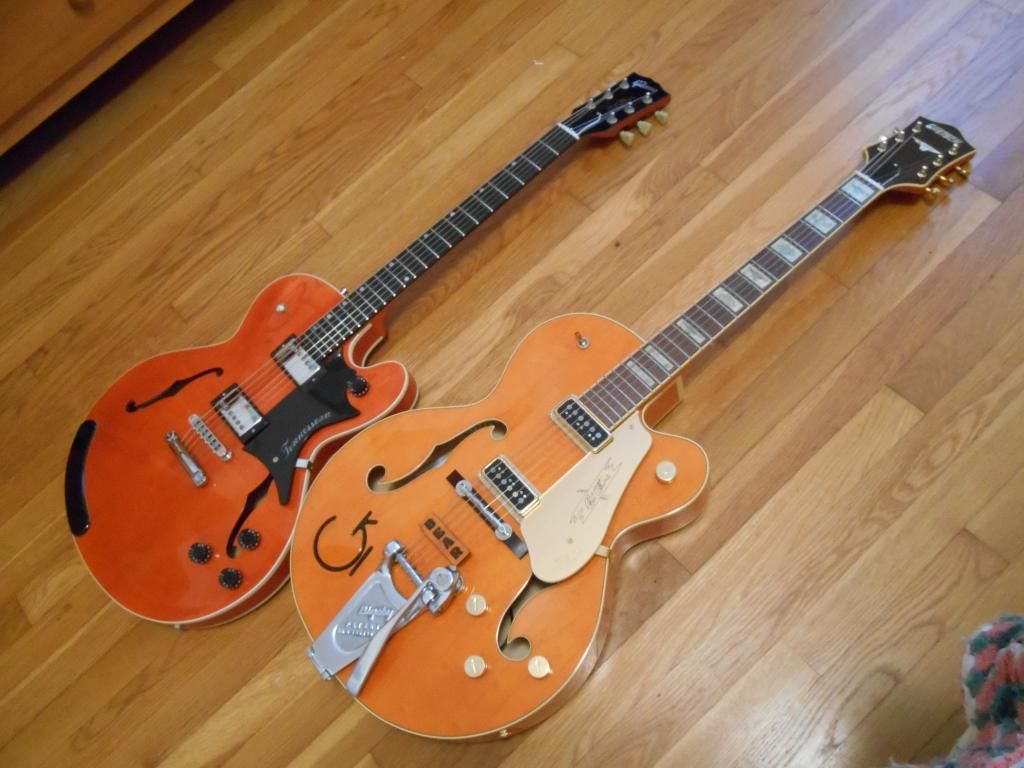 In 1997-ish, I read a review/comparison in Guitar Player on these two guitar. If you had told me back then that someday I'd own not only one but BOTH of them, I'd have thought you were crazy.
But now, here I am, playing these great instruments that I now cherish.
Not a bad way to spend a snowy afternoon in Maine.