And left the following at the house...
Two Rock Studio Pro 22 combo
BadCat Cougar 15 Combo
Mesa Boogie Electra Dyne combo
And took.....*gulp*
My Yamaha THR10!
Stuck a Shure Sm-57 on one of the speakers, and just played the ole heart out. I am completely in love with the tone and dynamics of this tiny 10 watt solid state amp. Unbelievable.
Even had a guy come up afterwards who's into guitars and wanted to know what I was doing to get my overdriven tones!
I left my big, fairly nice pedalboard at home too....I made myself use pedals that were NOT in the rotation!
Here's what I went with: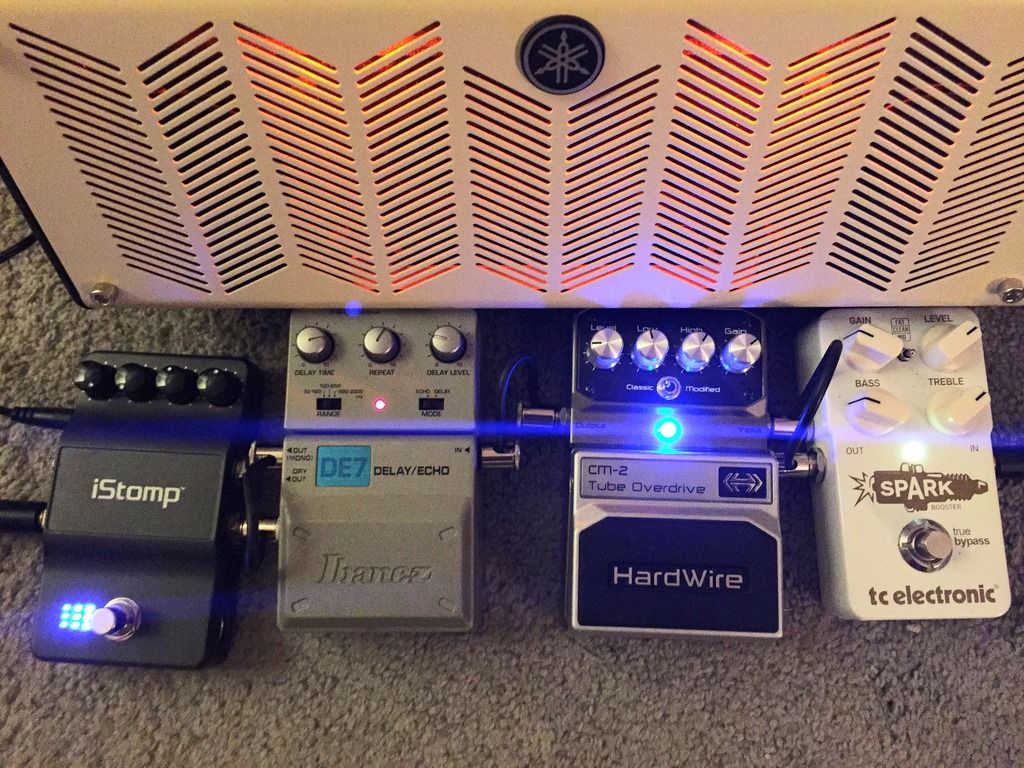 I set the amp on its Crunch channel, where if I dig in it had just a bit of hair. Roll the volume and/or play lighter and it was a full, sweet sounding clean.
So, I'm thinking about making this my full time rig when I know I'm going to be able tonuse a mic. It was weird being able to walk in, and only do it once or without a cart!! Lol
***Edit*** Per the suggestion of SirLoin.....a massive YMMV!
Last edited: