***UPDATE - SOLD! **** I hope this is ok, I read the rules 2-3 times & it looks like a commercial business can have 1 add in the regular emporium. This guitar is also listed in the commercial emporium. I am the owner and builder of Lucky Dog Guitars.
Brand new Lucky Dog Televangelist just completed 10/30/17. Rarely are any Lucky Dog's put up for public sale. There is a 11-12 month waiting list for a build. $2600 on Reverb. $2500 for a direct TGP sale (including case and USA shipping)
This one was built for someone who had a financial emergency & was unable to go forward with the sale so we are releasing it for public sale.
Lightly chambered alder body with flamed maple top. Finished in dark coal. 3 Piece flamed maple neck has a 12-16 degree compound radius, 6 degree tilt back headstock, locking kluson tuners & a heel adjustable spokewheel truss rod. Tusq nut was cut for medium/low action and very nice fretwork.
Custom wound Klein pickups, 3 way switch & high quality, smooth bourns pots.
Each Lucky Dog is 100% one of a kind, you will not see another one just like this on the streets anywhere, even 10 years from now.
It comes with a black western tooled hardshell case & certificate of authenticity.
Shipping is free in the the continental US.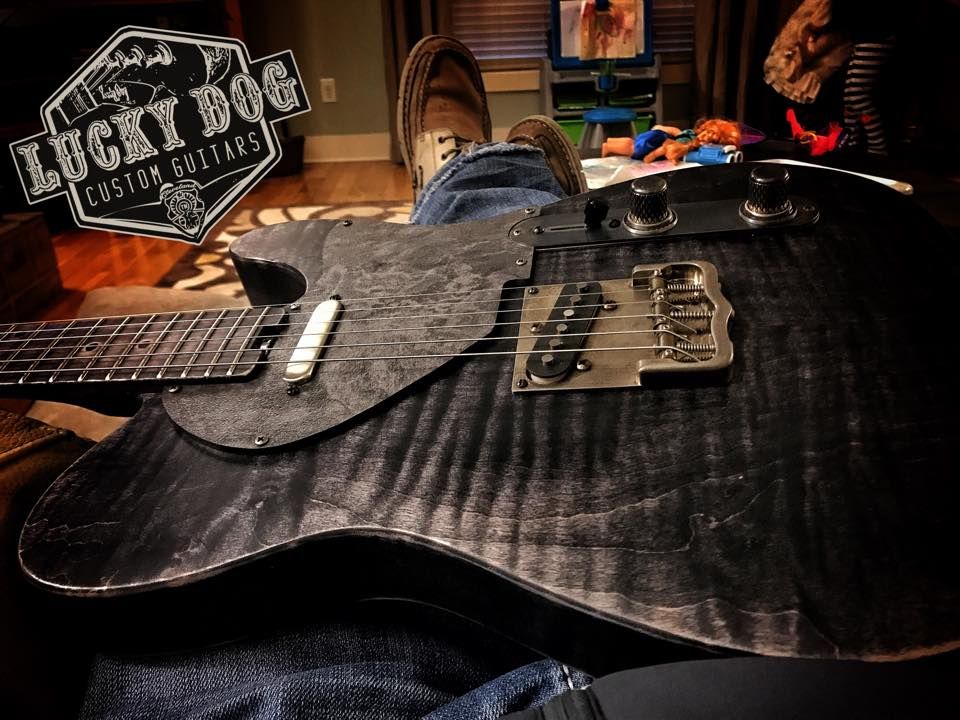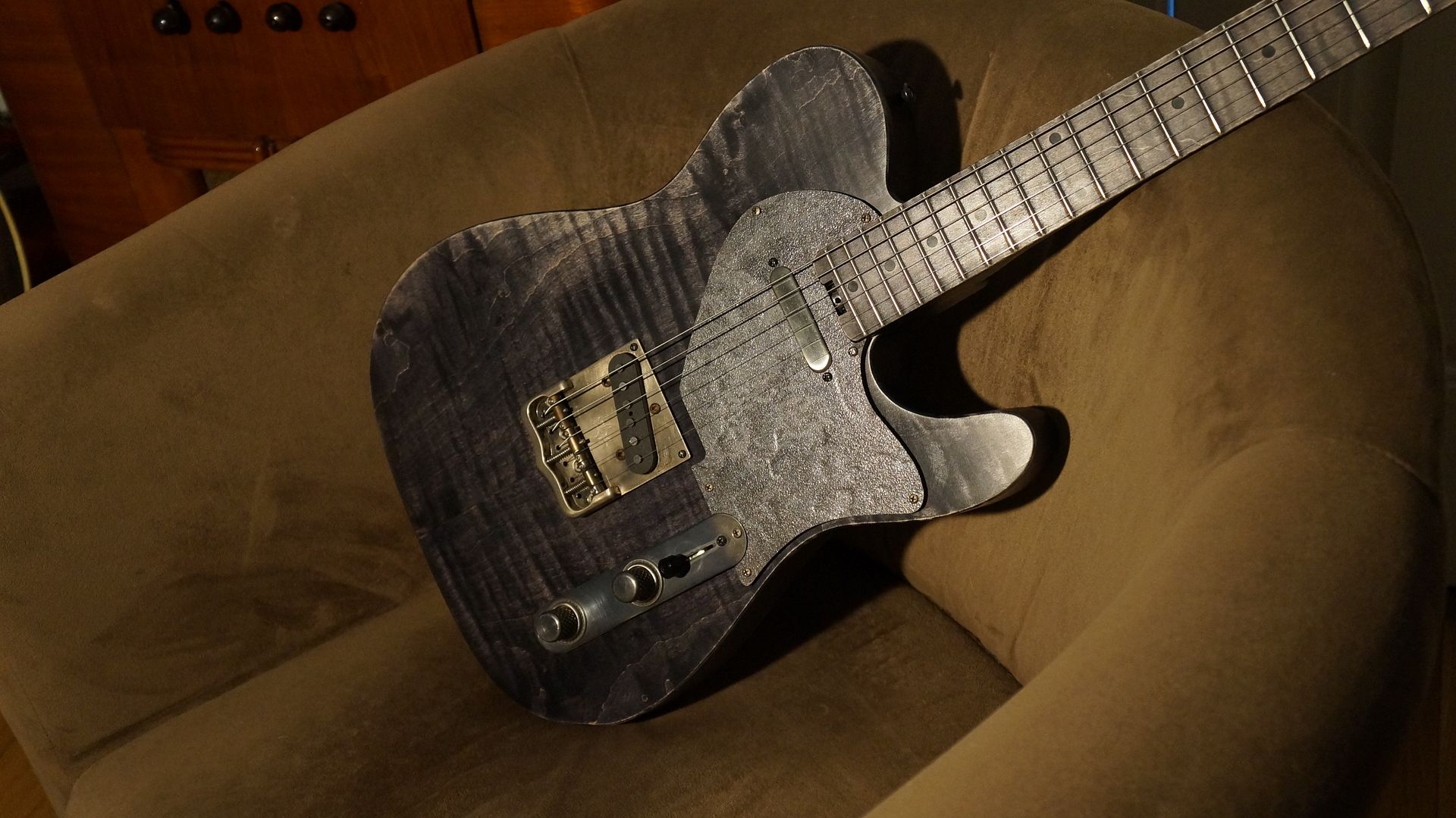 Anthony Sims
Last edited: