The Gibson CS-336 has got to be, hands down, the coolest guitar I've ever owned.
Having owned and gigged extensively with 335's, LP's, SG's, Strats and Teles, this guitar is just singularly unique.
It has the flexibility of the classic 4 knob control, the sustain and midrange growl of a Les Paul and the openess and harmonic overtones of a 335, with the upper midrange sweetness of a Tele. I've owned mine for over a year now, and it's funny how it took a while to adjust my touch and technique, but it is now my #1 favorite, especially with an amp that has its own overdrive options.
Got pics? Got clips? Post 'em up here!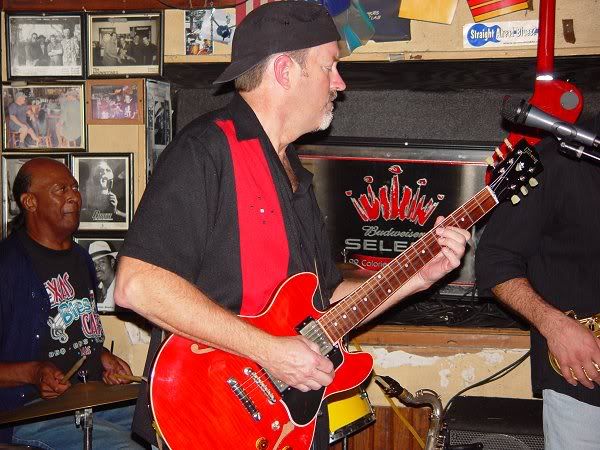 Infamous Blues Bar, The Hole In The Wall, Dallas, Tx, September 2009, with The Mike Johnson Band, featuring yours truly on G&V, Mike Johnson on sax and vocals, David Fargesen on Electric Bass, and The Amazing Tommy Hill on Drums & vocals.
Here's a clip of the CS336 with an Omega modified (redesigned) Hot Rod Deluxe amp, no OD pedals or other effects
(with my band, Revival, same club, also September, 2009):
http://www.soundclick.com/bands/page_songInfo.cfm?bandID=977750&songID=8437865