here's a photo of my new " soundproof " amp / recording room.
I've added double glass over my existing windows and thick doors with rubber sealing.
the wooden floor will be done on monday - it's gonna look real nice!.
the room is an extension of my home studio where I record my own stuff on weekends.
i can now finally crank my amps up and record whenever I please without disturbing anyone in the house or any neighbors.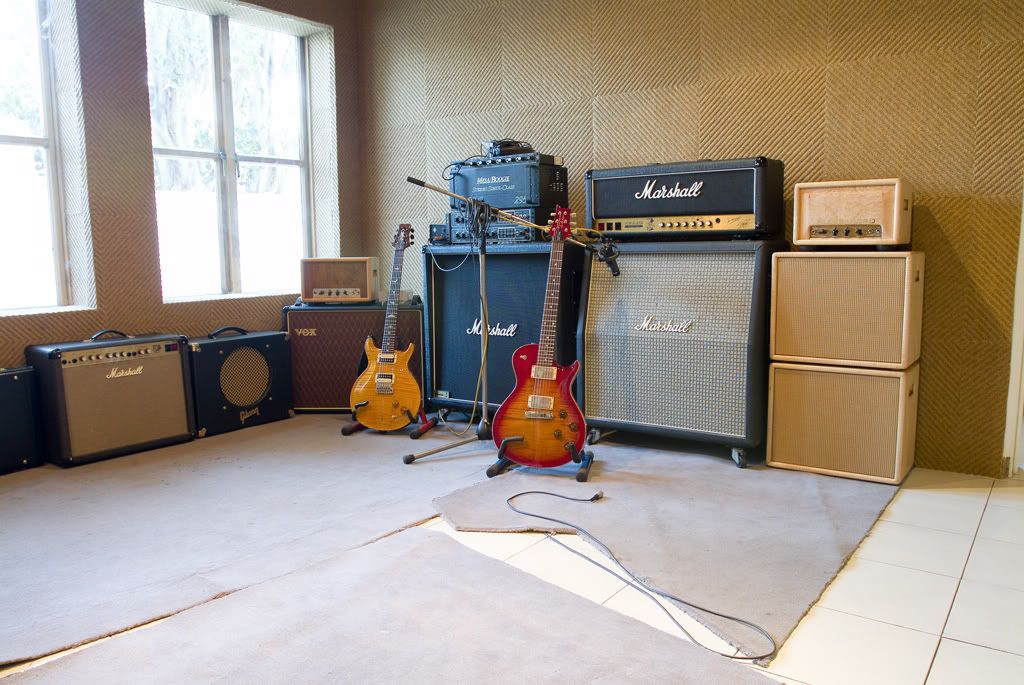 BTW - amps shown are
Marshall JTM 30
gibson GA-15RV
alessandro English - Vox BNX 212 Celestion Blue cab
Marshall Slash Cab - Mesa Quad Pre amp and Stereo Simul-Class 295 PWR amp
Marshall Slash 2555 head + Marshall 4x12 cab with Celestion 25 watt greenbacks
alessandro Bluetick
two separate 1x12 cabs - celestion blues
Lots more amps in the garage ! - couple of fenders and several boogies
MK IIc ,
MK III Simul Class,
MK IV simul Class,
Fender Bassman RI
etc...
couple of others I forget.
anyway now i have more reasons to wake up each morning - especially on saturdays !!!!