The seller basically says "I don't really know what it is." but then goes on to point out all the reasons it looks to be an actual '63 neck.
If it is real, it looks like it's pretty much unused. Guys are starting to bid on it like it's legit. (but one guy who really bumped it up has a "0" purchase history).
It seems fishy and I'm not going to bid at its current price, but I also can't tell from the photos of it's real or not (I'm out of town and only have a phone and can't zoom).
Its got 6 days left. Will this thing go for over $2k?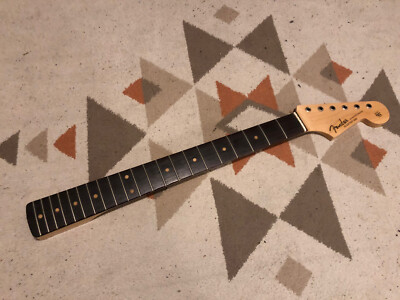 I can't be certain this is authentic because it looks too new. At the least I can say it's been refinished. I bought this a while back and used it on a parts caster for while and the previous owner didn't know anything about it's origins either.