This 1980's MIJ Fender Strat has been a favorite for a
long
time. Bought it in a pawn shop in Boulder about 20 years ago and it had a Dimarzio Super Distortion pickup mounted in it...which I quickly removed. Not my style, so I put a set of Antiquity Surfers in it.
A few years ago I installed a pair of Antiquity Surfers (neck and RW/RP middle) and an Alnico 2 Duncan '53 Style Tapped JB bridge pickup that MJ wound for me. Used a push/pull tone pot to go from Hot to Vintage on the bridge pickup.
Sounded good but didn't sound like a Tele to me and I wondered why. Thought it must be because the bridge pickup was mounted in the pickguard instead of in a Tele bridge plate.
Wrong!
A few weeks ago I took it all apart and carved a new bone nut for it.
I removed the RW/RP middle pickup and left it out.
And rewired it so the five position switch gives me: Vintage Output Bridge...VO Bridge & Neck...Neck...Neck & Hot Output Bridge...Hot Output Bridge.
Without the middle pickup it now sounds much more like a Tele.
I'm learning that for an authentic 50's or 60's Strat tone all three pickups must match. No more RW/RP middle pickup and no Hot bridge pickup.
But I've also learned that the presence of a middle pickup and the effect of the magnets in all three pickups pulling on the steel strings is a big reason a Strat sounds like a Strat.
So by removing the middle pickup entirely and by having both pickups have the same polarity this guitar now sounds much more like a Tele.
I have a new pickguard on order from WD. It'll be cut for a Strat neck pickup and Tele bridge pickup and drilled for a master volume and master tone. And then this guitar will be completed.
BTW, since the alnico 2 53 Style Tapped JB bridge pickup has the north poles on top, I used a middle pickup for the neck pickup. And I also had to reverse the black and wire wires on this particular pickup (a Fralin Vintage Hot) to get it in phase.
I like the tone of the Antiquity Surfer better - it's throatier and ballsier. But the Fralin Vintage Hot had long enough black and white wires to do the job and the middle Antiquity didn't. And I was curious about how it would sound.
Before: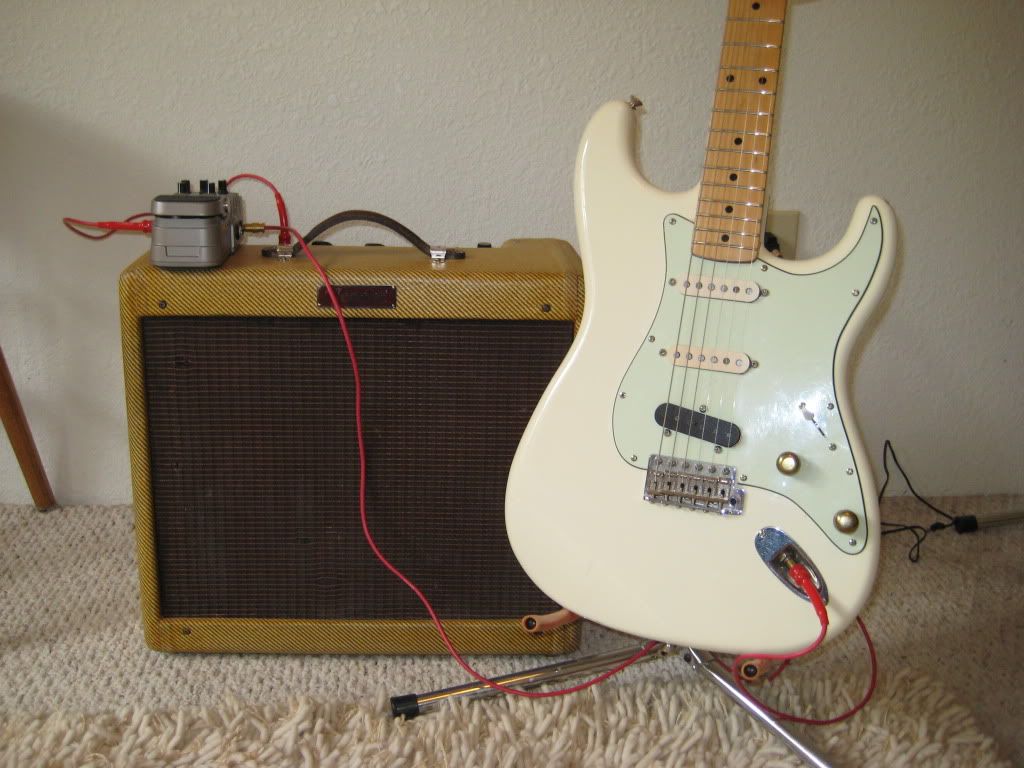 After: