I've been meaning to post a quick thread about these guitars for a long time, but hadn't gotten around to it.
These guitars don't seem to get very much recognition, but the quality is right up there with Dano. They are far above anything I've ever played from the Fender factory.
Both are swamp ash, and are light and resonant. The Mary Kaye Blonde is loaded with Fender Custom Shop Nocasters, and the Custom has a Klein (can't remember the exact model) in the bridge, a Brandonwound PAF in the neck, and is wired to a 4 way switch. Both guitars sound incredible clean and dirty.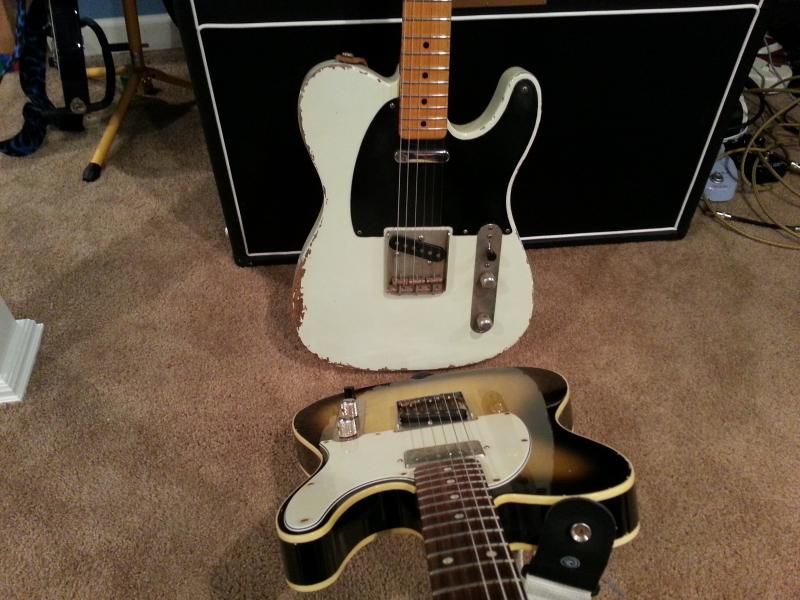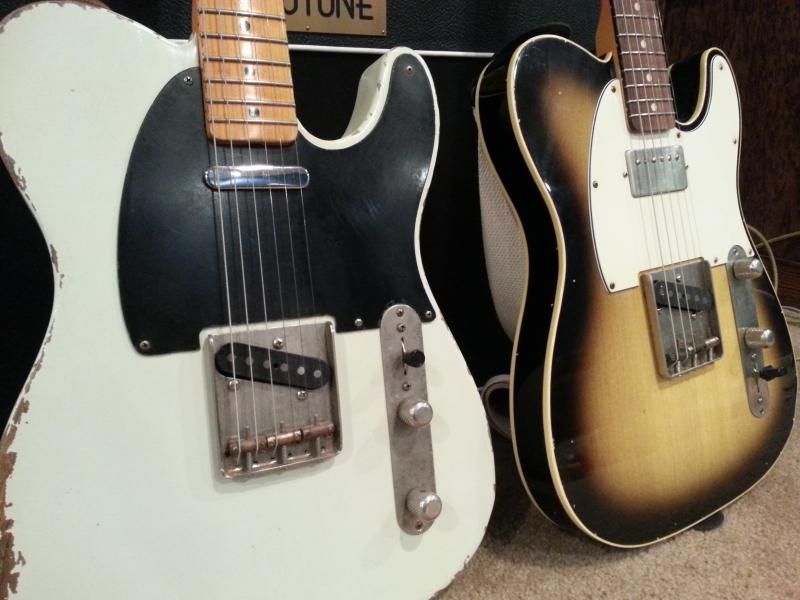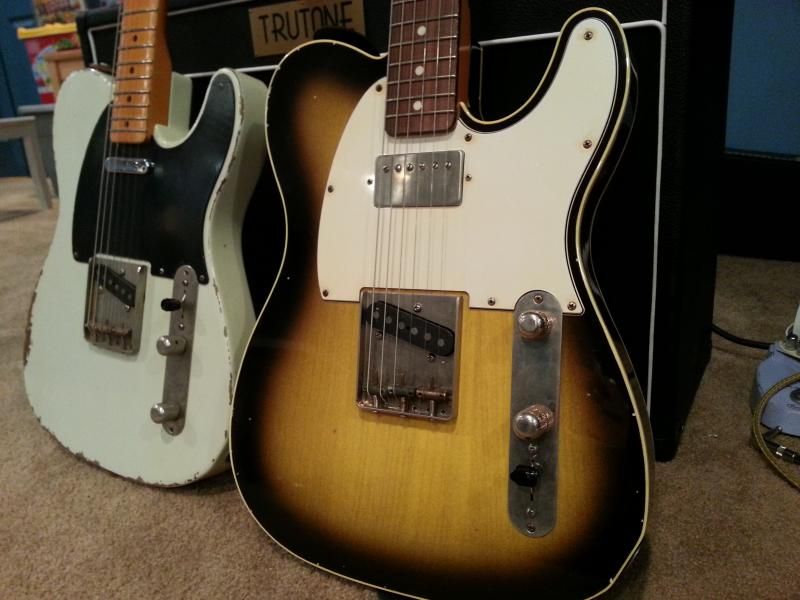 The relicing is very tasteful, and the two tone burst looks great.
You can see how great the checking is on the blonde as well.
The necks are truly baseball bats-- the back of the neck has no 'heel' - it just proceeds to the back of the headstock without any change in angle.
Superlead makes great guitars--and you can choose almost any option you can think of.
Last edited: