Swart AST head and 2x12" cab. Yep, that's correct, it's a 2x12" with Celestion Blues I installed. This combination takes the amp to another level. I didn't solder the speakers in, as I was trying different combinations and can't find my iron now. Grrr... amp has a ding on the top, but nothing major.
Sounds out of this world with the two Blues.
Swart Head is SOLD
Cab is still available.
I bought the cab for $599, unloaded (but with wiring provided) direct from Swart in 2014. Each Blue would run $200 or so used. So, you're looking at $1,000 to duplicate that cab.
I'll take $850 shipped for the cab, OBO. Shoot me a reasonable offer, you never know!
Gretsch Playboy. No issues. Have the foot switch and cover.
$1,100.00 OBO. No trades.
I can take additional pics for anyone requesting them.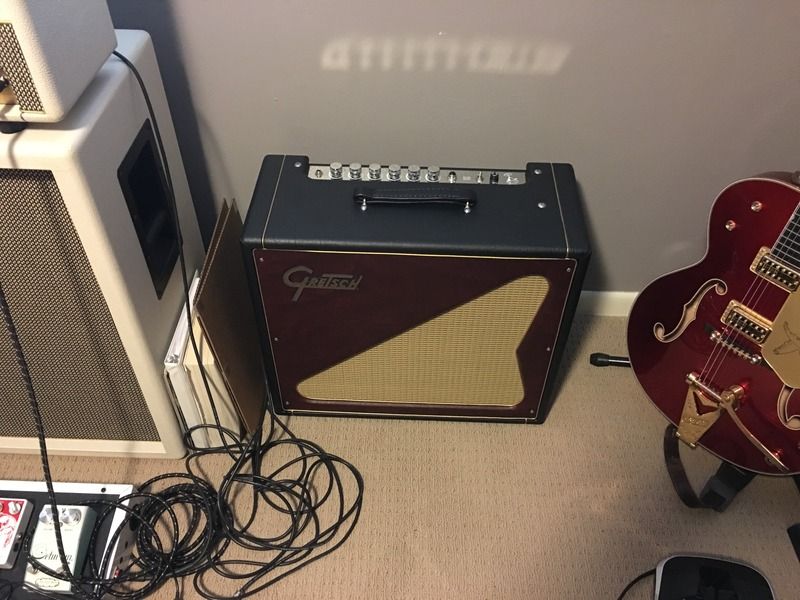 Last edited: