Selling what I believe to be the ultimate 2x12 cab, a Swart cab with Celestion Blues.
This cab is in as close to mint condition as possible. Might be a scuff somewhere, so not going to say it's outright mint. I am the original owner.
I was in the middle of changing out some speaker combinations when I lost my soldering iron, so the spades are attached by hand and not soldered in.
I'm willing to remove the two speakers and sell them as a package deal if a buyer just wants the speakers. Trust me, this is the perfect speaker combination for this cab though. You won't be disappointed!
I bought the cab for $600. Each speaker (used) would run you $200 each.
I'll do cab is sold, two speakers are available or best offer shipped on the cab.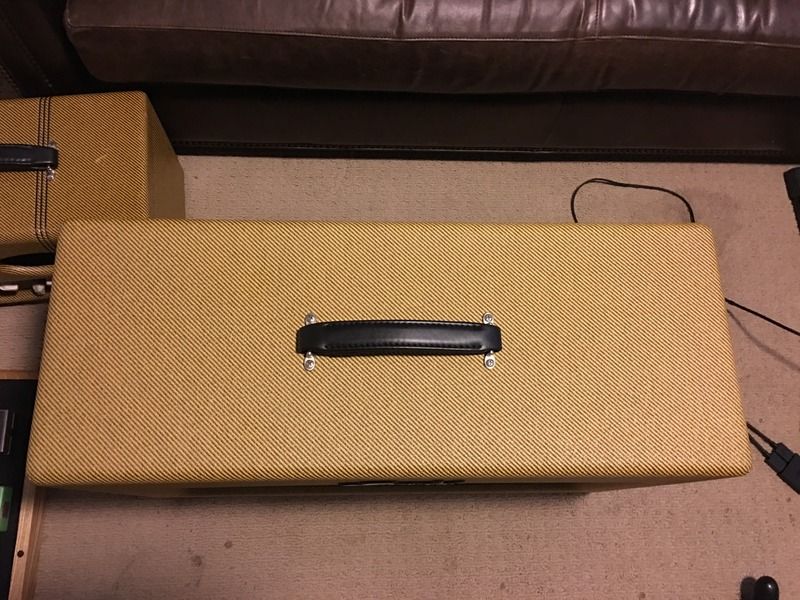 Last edited: