Our sponsor Sweetwater.com is giving away an
Elite Series Main Desk from Gator Frameworks.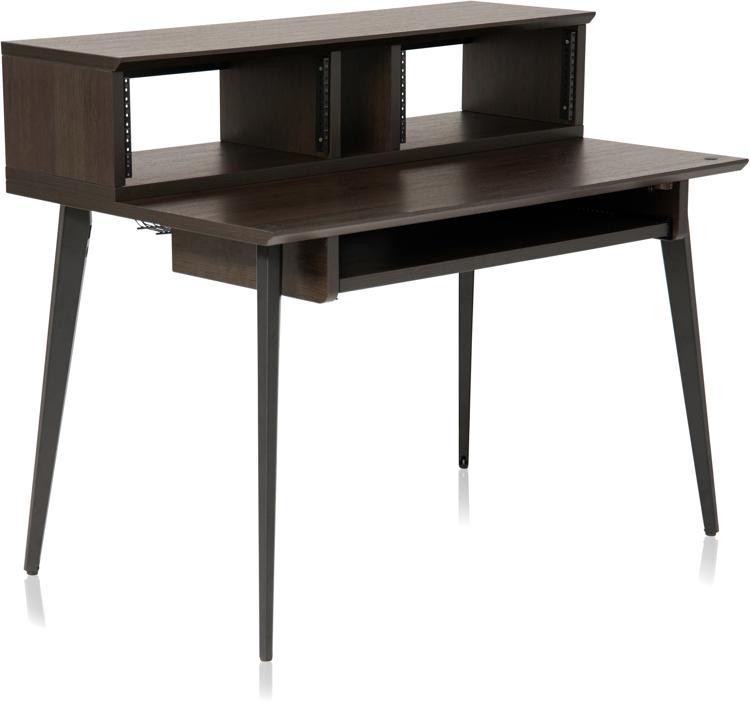 Wood Studio Desk with Slide-out Keyboard Tray and Adjustable 4U/8U Rack - Dark Walnut

www.sweetwater.com
From the Manufacturer:

The Gator Frameworks Elite Furniture Series Main Desk is an ergonomic workstation that's ideal for home recording, as well as podcasts, broadcasts, content creation, gaming, and streaming. This desk includes plenty of space for your gear, thanks to its double-platform design, with customizable dividers for switching between a 4U and 8U rack configuration and a slide-out tray for your 49-note keyboard. You also get pre-bore holes for surface mounting a desktop mic boom arm and integrated cable management to ensure a clean, organized look.
And now the giveaway details!
To be eligible to win you must do two things. 1. Subscribe to our Trending Threads Newsletter. This newsletter shows the latest popular threads on TGP. To subscribe go to this page:
Or logged-in members can subscribe on their preferences page. Go to the middle of the page and check the box for the Trending Threads Newsletter. Here is a link to the preferences page:
Finally, reply to this thread by leaving a comment that you are "in." All those members who reply that they are in and are subscribed to our newsletter will be entered to win this Gator Frameworks Elite Furniture Series Main Desk. We will draw a winner in two weeks.
Thanks to Sweetwater.com and Gator Frameworks!