Picked this up at an auction today. It's obviously a bit of a mongrel and I'd like to get an idea as to the provenance of some of the parts.
The tuners are Kluson Deluxes and appear to be vintage, not reissue, based on some web research I did today, and the bridge seems to be as well. The neck is actually really nice, but I don't think it's a Fender--the headstock seems just slightly smaller than my reissue Tele's headstock (I forgot to take a pic of the underside of the neck heel, but I can't make out if there was every anything inked on it or not--the green paint from the body rubbed off a bit onto it). I'm not sure if the neck plate is a real Fender or not--a six-digit number starting with "2" would mean a 1957-ish neck plate, yes? There is a handwritten number, under the lacquer, on the heel near the truss rod screw.
As for the body, someone obviously had some fun with it; besides the, uh, refinish, a middle cavity's been added. The other interesting thing is that there is a slight impression on the back of the guitar in the shape of a control plate--not sure if someone had cut out a space on the back of the guitar (like you might on a hollowbody) and then refilled it. I can't really get it to show up in any pics.
The electronics have obviously been changed/modified. There's so much solder on the pots that I can't read the codes clearly, so I'm not sure if the electronics are vintage or MIJ or what.
I'm just curious as to what you guys think. In retrospect, I probably overpaid a little; if it turns out that there's not too much market value in this thing, then I'll simply have a nice little refinishing/set-up project on my hands.
Thanks in advance for any info. More pics are here:
http://smg.photobucket.com/albums/v2.../Weird%20Tele/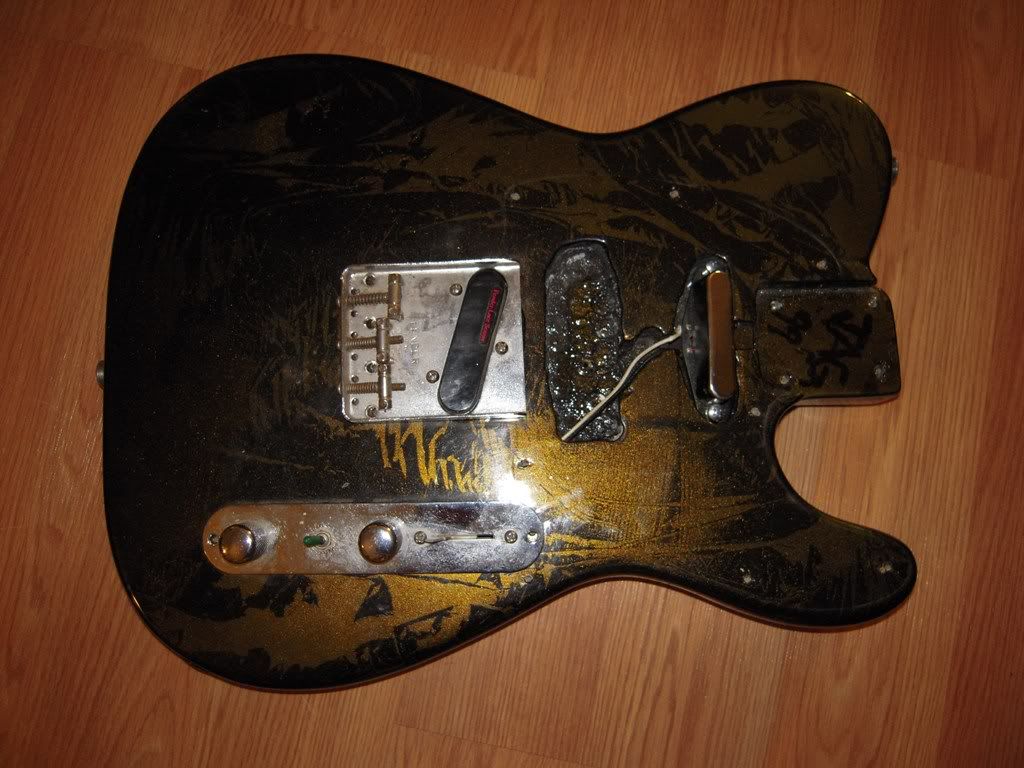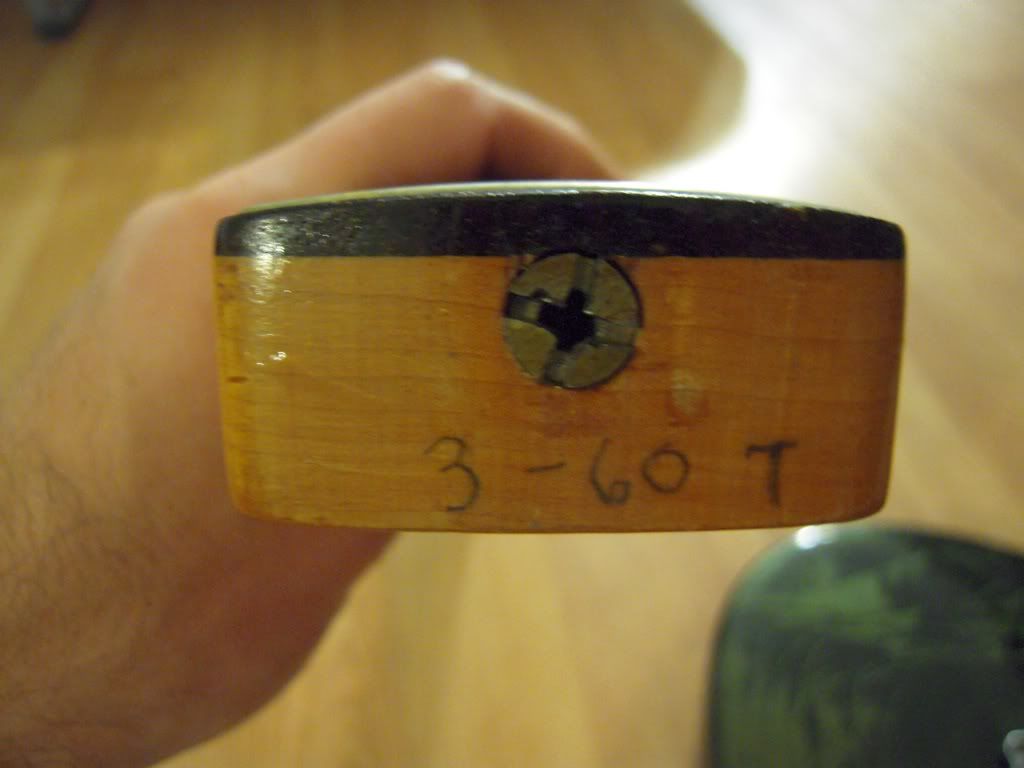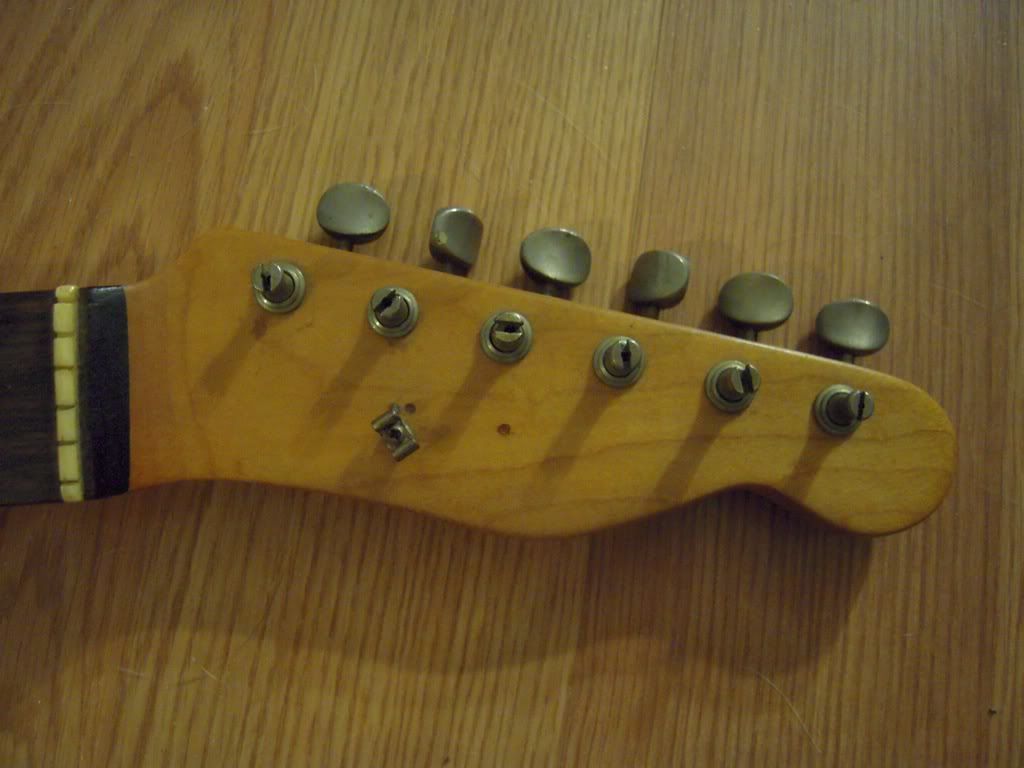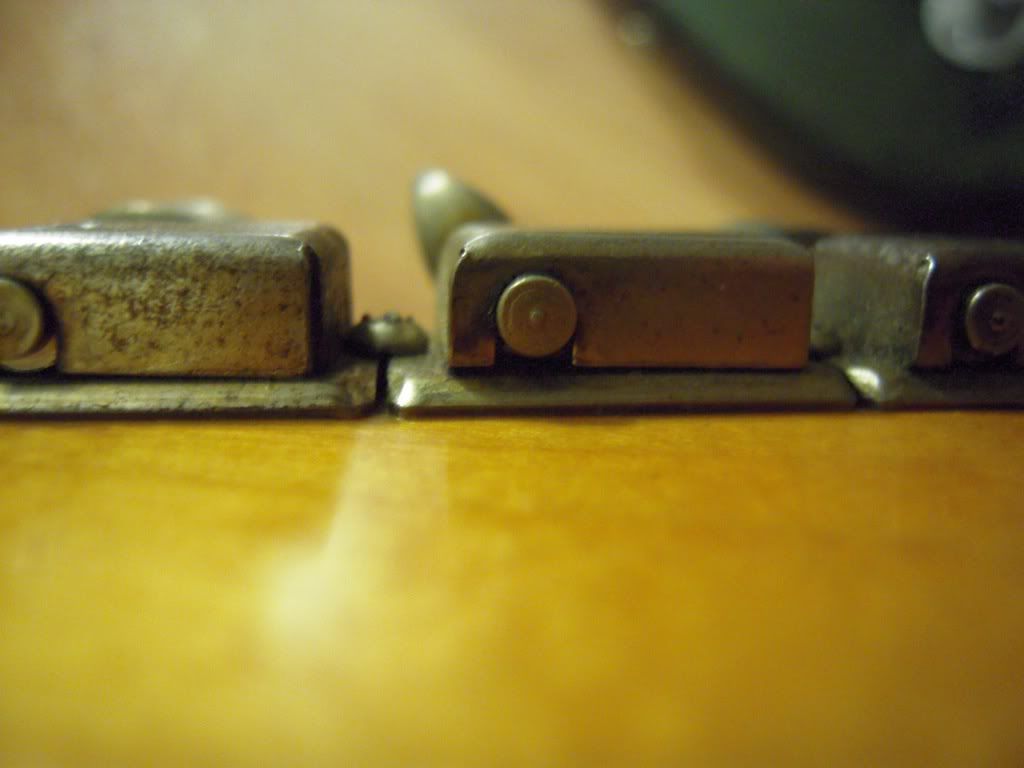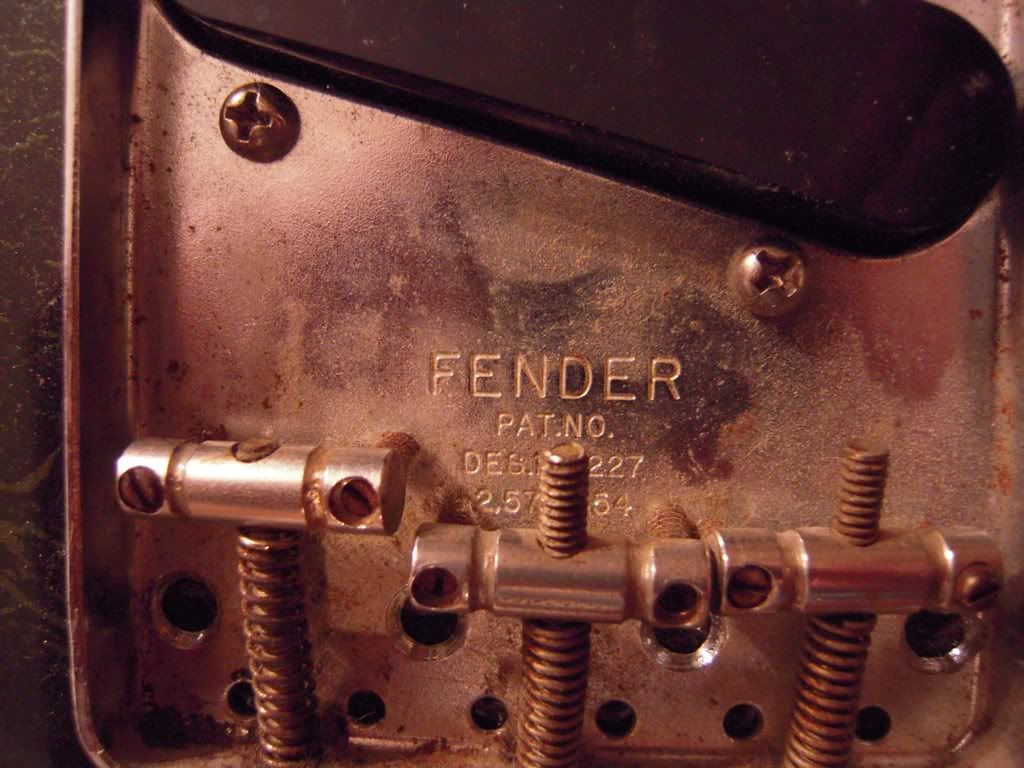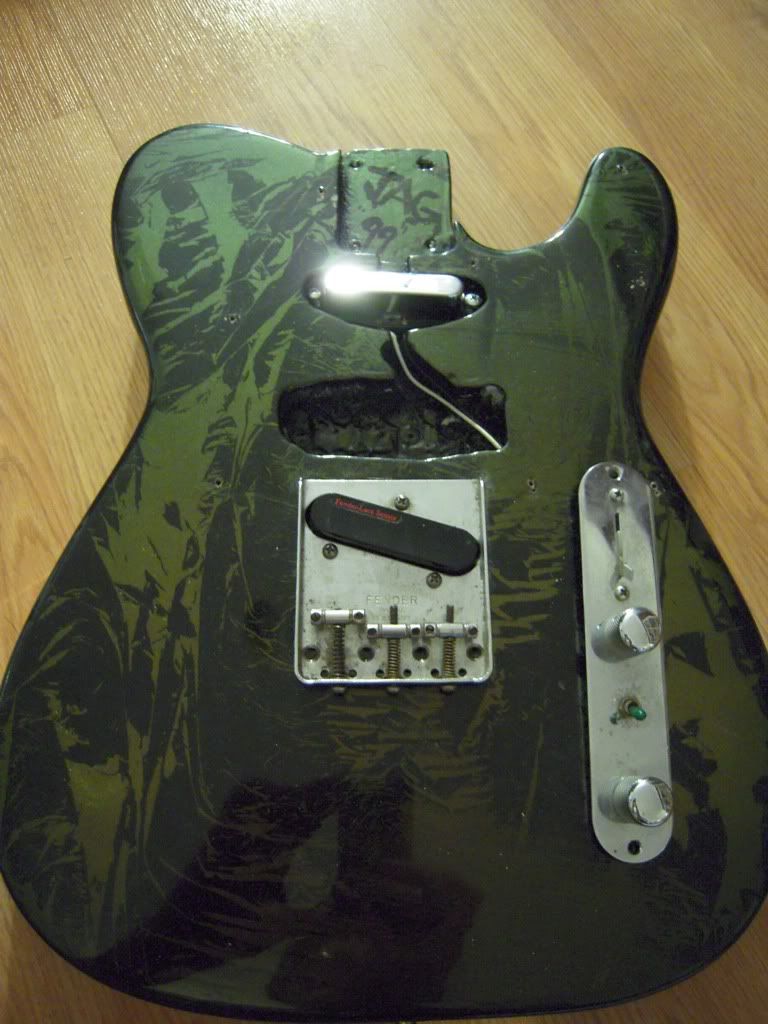 Last edited: