So the FedEx man brought me an awesome birthday present today!
My '66 Black/Tort Dan-O-Master Danocaster!

Dudes, it is awesome! Haven't put it down for the last 2+ hours!
Has that unique JM sound and the bridge fills out really great with my Musket Fuzz, Tube Zone and Hotcake. The neck and mid positions are so full and sweet, really awesome!

And the tremolo is so vibey. I'm used to a Strat trem so the JM having such a wide range is to die for! Been wangin' the snot out of it and the strings are ALL still in tune!

The neck is like buttah, and indeed it is a perfect chunky C! The vintage Tort looks good in pictures but is just poppin' in person! And the weight is just right!

Resonates so well too! Dan's attention to detail is second to none, everything is as it should be.
[FONT=&quot]
Thanks again Dano, it is all I ever expected and much more!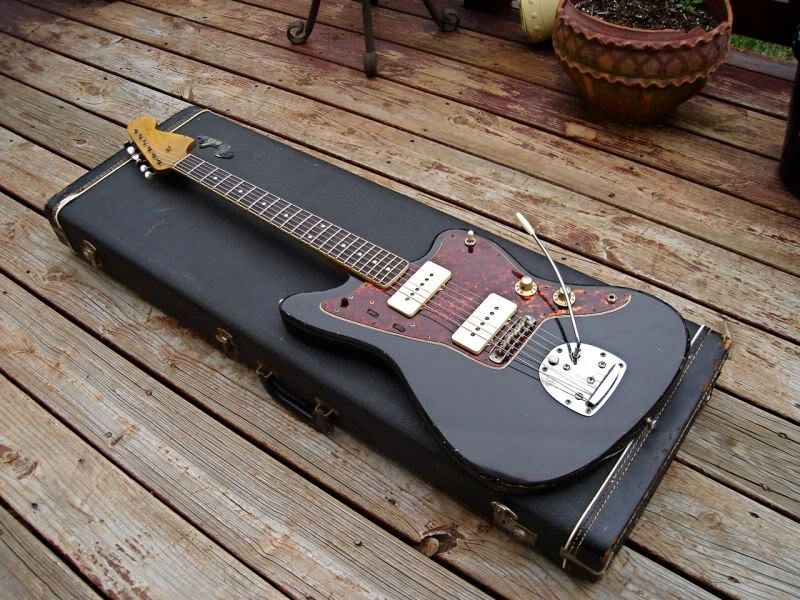 [/FONT]