Welcome to my three year in the making,
Fatback Special
tele-thing, aka. the spaulted maple money pit.
Warmouth wood: spaulted maple over swamp-ash body. Fatback, compound radius, birdseye maple neck, 6105 frets. T-burst finish on body. J. Monterose installed his neck kit. G. Brawer sprayed nitro and rounded the edges on the neck.
Keepin' an eye, (or 100) on things...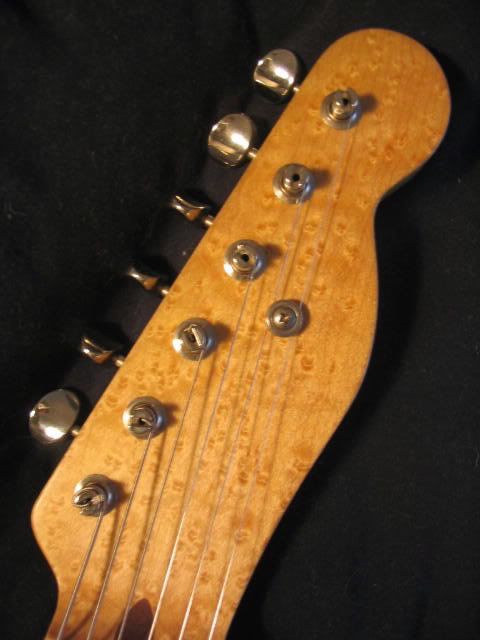 1-ply phenolic pickguard. Vintique hardware. Harmonic Design Super-90 and Z-90's. 5-way strat switching. wax tone cap. Reversed controls for easy pinky swells.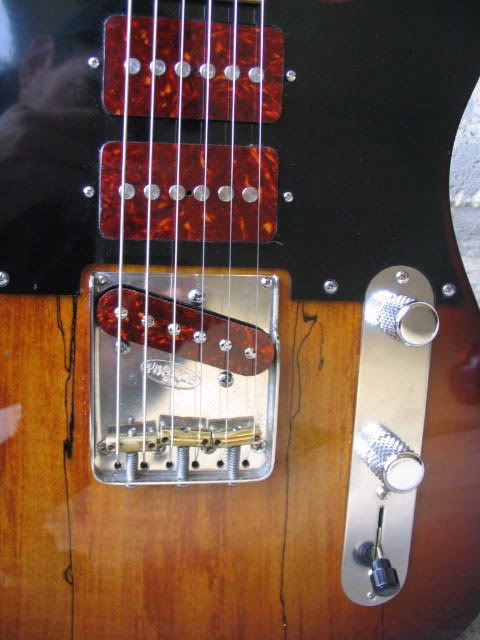 This guitar started as an innocent project tele. Now it's a full-on mutant. It has been worked on over the last three years by Jay Monterose, Gary Brawer & Co., and Geoff at SF Guitarworks, (sfguitarworks.com). It has had three completely different sets of electronics in it over the years. It now plays and sounds great. The neck kit gives the guitar some freakish sustain and pushes the fundamental harmonics. The guitar weighs in at about 8 lbs, so it's no fly-weight, but it balances very well. The HD pickups work great in this guitar. I think Geoff summed it up perfectly when he called to tell me it was ready and described the sound as a strat with an extra nad!
I've only had a chance to play it for an hour or so at home at low volumes, but the combination of fatness and clarity it stunning. The 2 and 4 positions will be getting a lot of play. Harmonic Design makes some amazing p.u.'s. I can't wait 'til I get to my studio tommarrow and hear it through my Invader 30.
so what's a fatback?...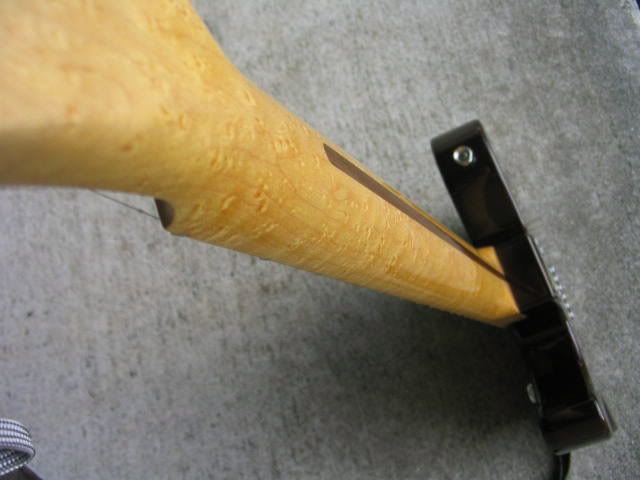 It's my first parts guitar and now, three years gone, it's finally done, end game, nada, no more! ...for now
...and I'm loving it!