I have been caring for these two beauties lately... The bottom one is my 2007 Yamano Murphy Les Paul and the top is a recently purchased 2011 Ultra-Aged R9 LP.
Both are amazing... They were both bought new by me from Route 66 Guitars (great dealer for Murphy's). The 2007 was sold after a year or so to fellow forum member JeffD... He was very kind to offer it back to me earlier this year and how could I say no? It is truly one of the finest LP's I have had the pleasure of playing... JeffD put in Duncan Antiquities and I have to say, this was a very good choice. Articulate, toneful pups they are... JeffD, I am grateful...
The Ultra-Aged is a gem too... Real incredible level of detail here. Kind of reminds me of the work they put into the Rossington models in many ways...
These Murphy's are just beautiful players and fun to look at, too... Plus you don't have to worry about any scratches or dings!
Here they are: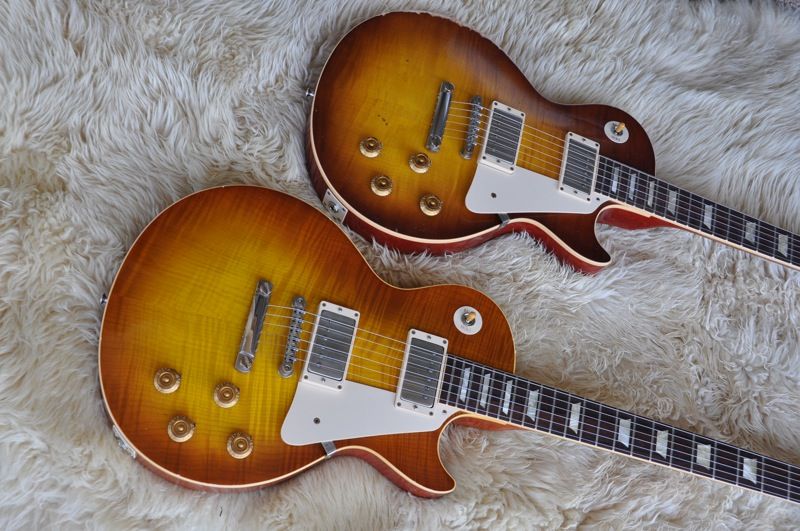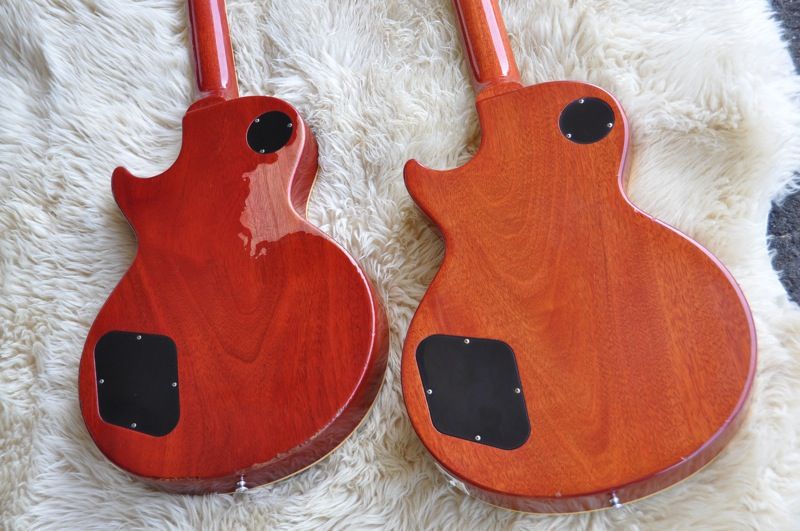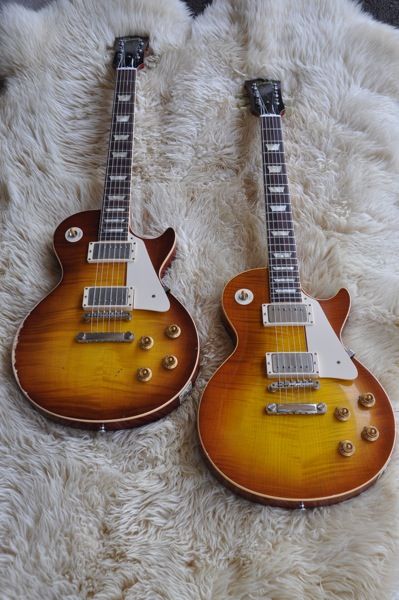 Best,
Mike