I've mentioned it countless times on here, but I'll say it yet another time for good measure.... I'm a
HUGE
fan of the Thorn Junior 90 model! When Ron mentioned that he was thinking of doing a similar model but adding a carved top, I knew he had another winner brewing! I jumped on Thorn Deluxe 90 Prototype # 08 and it has just been completed so I should have her within a week, can't wait!!! I'll just update with some of the progress shots and add the latest "glamour shots" from Ron. I'll likely post up some thoughts on the guitar itself as well as a few of my own pics later once I've had some time to spend with Goldie, but if my previous encounters with the Junior 90 guitars are any indication, this thing simply has to be a tone monster!

Specs:
Prototype #8
Body: Korina ~ Solid
Top: Plain Maple
Binding: Faux
Offset Purfling: Cream
Neck: Korina
Fretboard: Old Growth Brazilian Rosewood
P/U: 2 x GT-90
Bridge: Hardtail
Color: Suggested "Gold Top"
Pics:
Top carved and offset purfling inlay completed, even though you won't see them later I love the mineral streaks!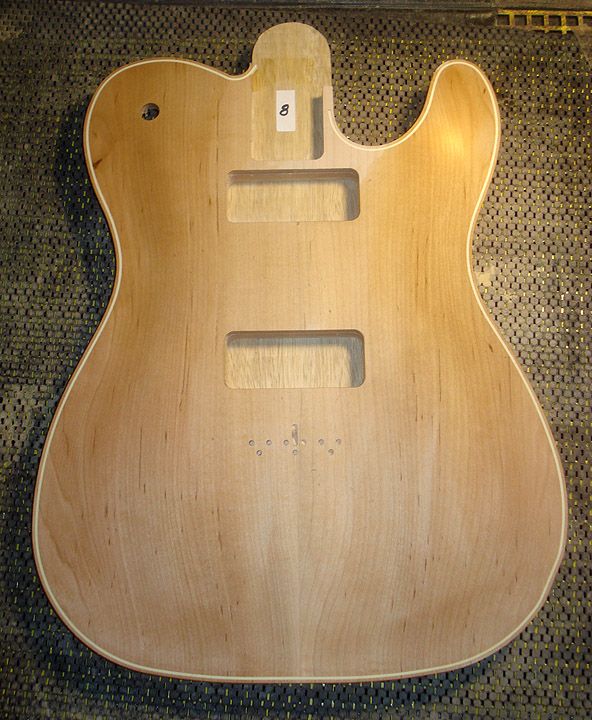 Plain korina back:
Finish applied and some test hardware laid down so I could see how she was coming along: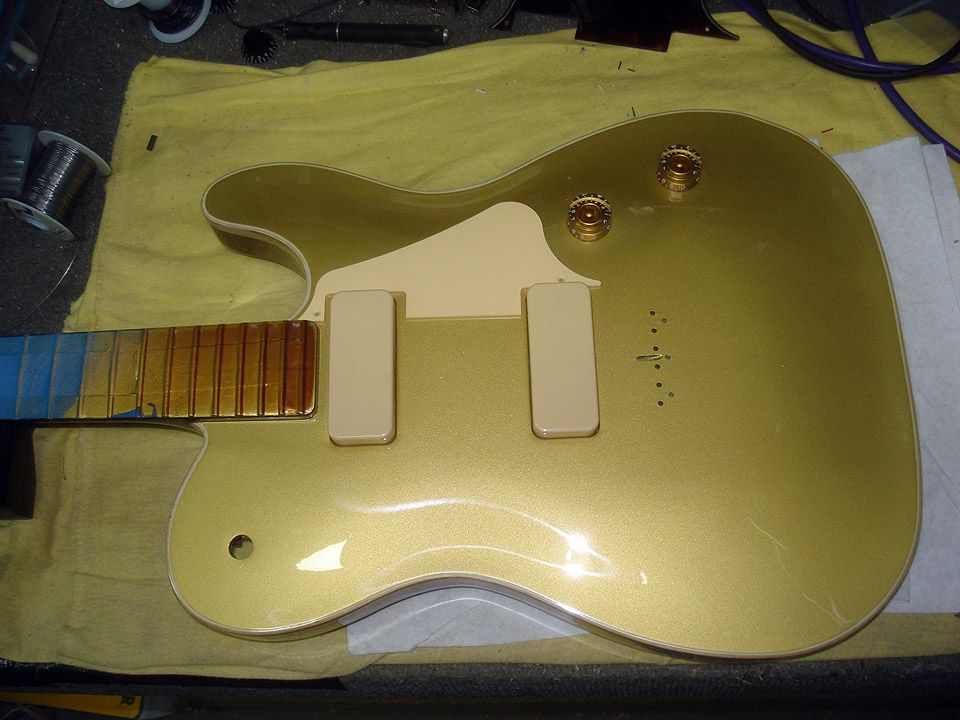 The completed bench shot (one of my favorites, it's ALWAYS a great day when you get the paperclip emails from Ron, but the shot of the guitar with all hardware installed on the bench is easily one of the best!)
Finally the gallery shots from Ron this past weekend: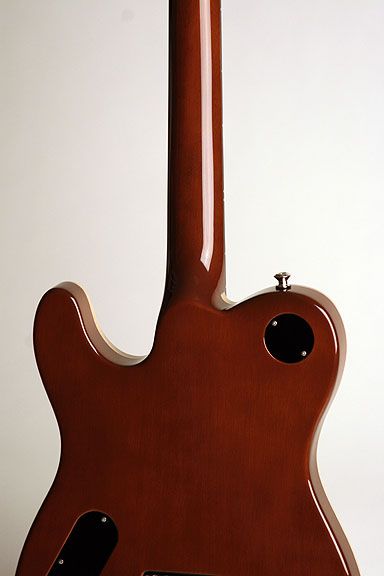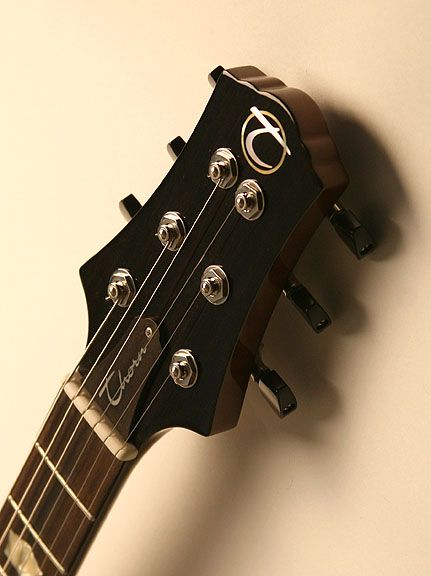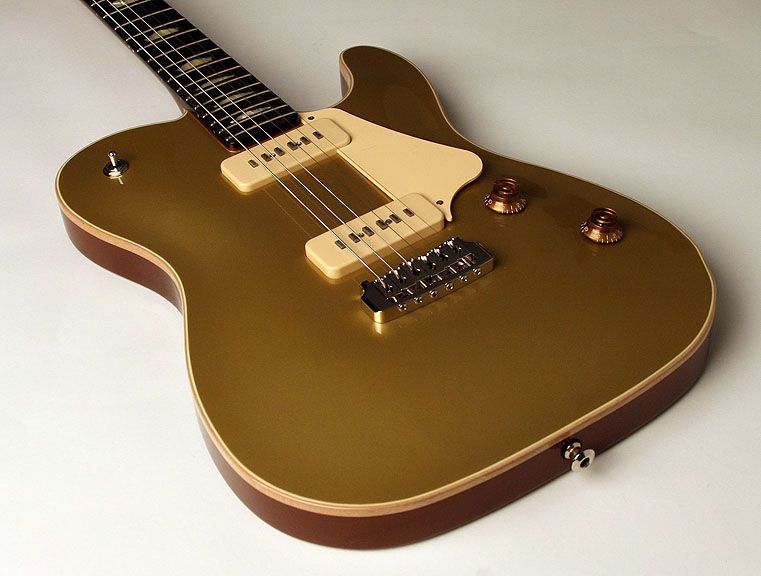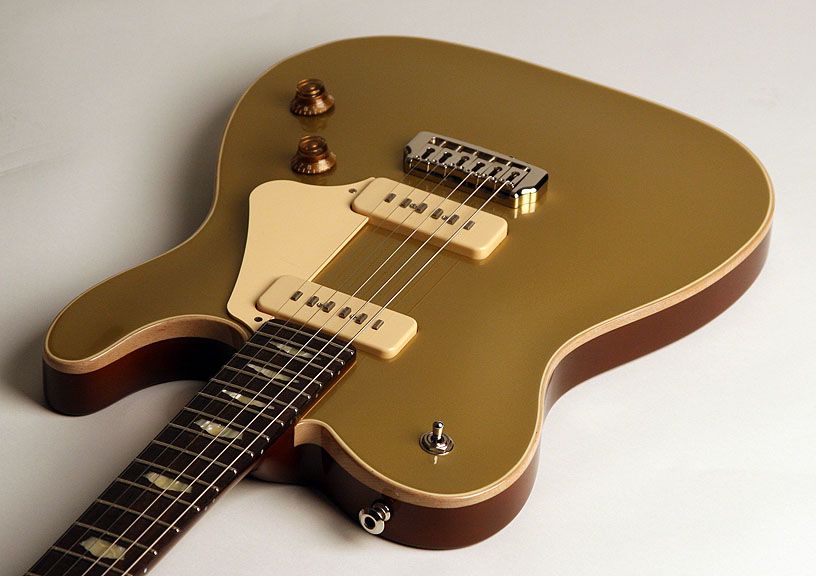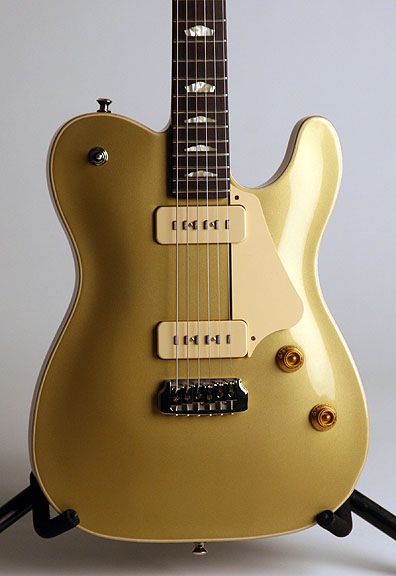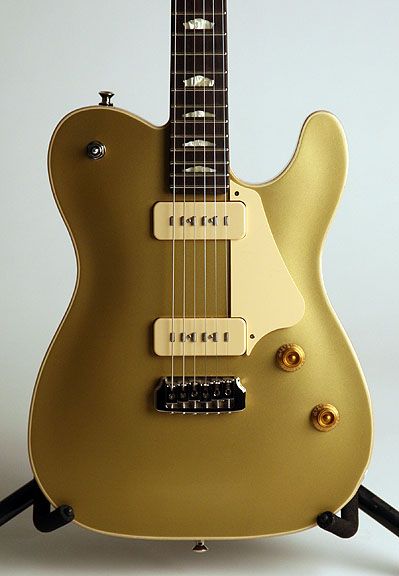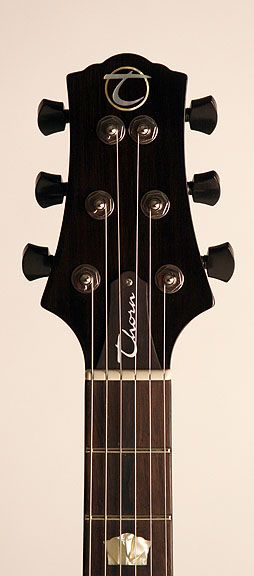 My fingers are going to be sore as hell come Sunday! Thanks for building yet another winner for me Ron, you ROCK sir!