This is a great TopHat 2x12 cab that originally housed an Ambassador chassis, but I have been using it as an extension cab, and it sounds superb for that use.
I inserted a couple of big 6"-thick blocks of sound-insulation foam into the top (they fit perfectly, and snugly) to block the vent ports and control-panel cut-out, which I can include for your use, or you can remove them to install a chassis.
I will include a matched pair of original early '80s Celestion G12-65 speakers, that were taken from the same vintage Marshall 4x12 cab. These are great sounding speakers - much sweeter than the reissues. They are 8-ohm speakers, so I can wire them up for your choice of 16 ohms or 4 ohms. (Note that the speakers seen mounted in the amp in the rear photo are different - they're gone now, but I will install the G12-65 pair shown).
Cab measures 27.5" x 20" x 10.5". Control panel cutout measures 20 3/8" x 2 5/8", approx.
It's a great, solid cab with that notable TopHat quality. It has been around the block, and notable roadwear includes a slight crack at the left end of the logo plate and the absence of the gold strip between the grille cloth and the top fascia (easily replaced), but it's rock-solid and ready to go.
SOLD
shipped and PP'd - virtually worth it for the speakers alone.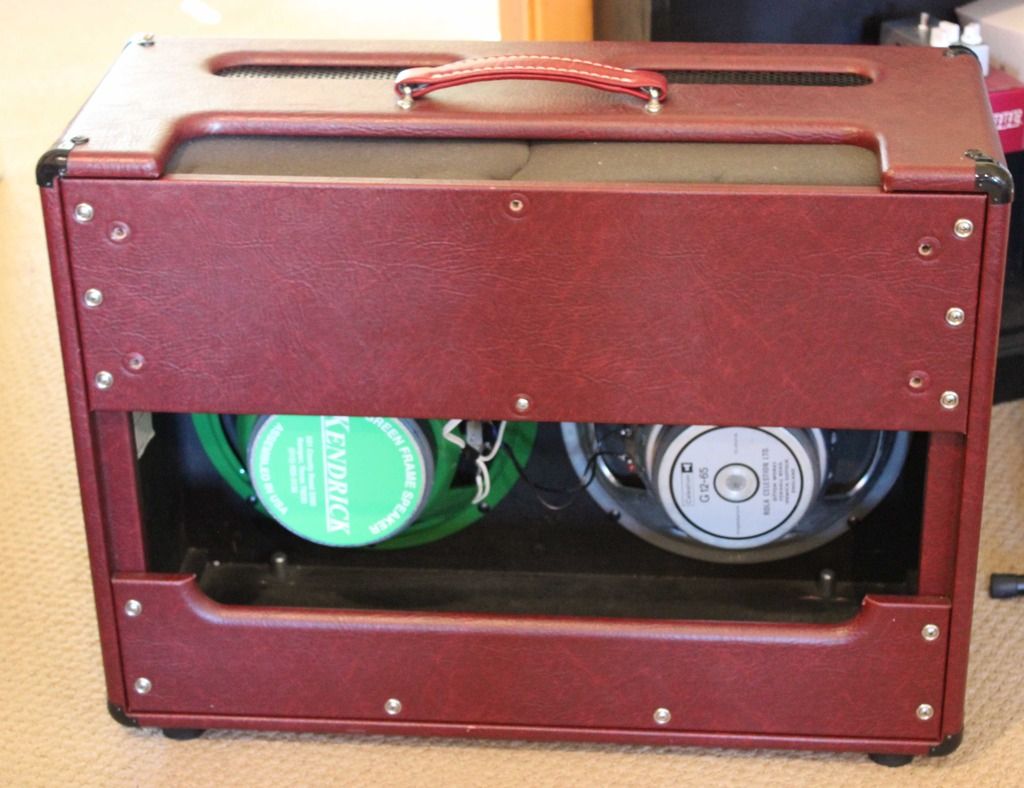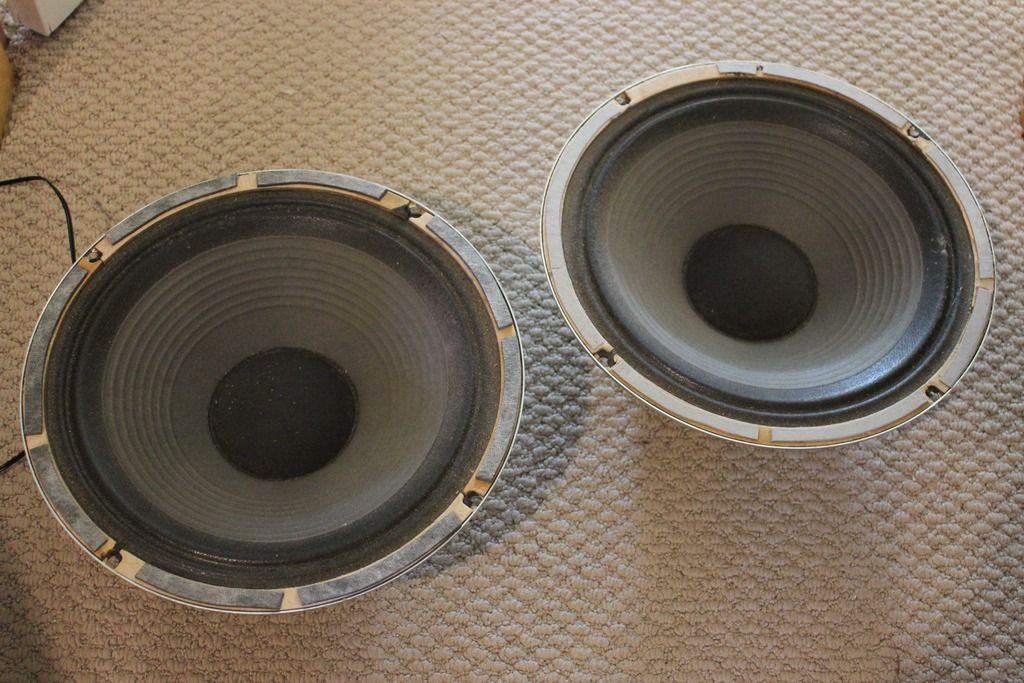 Last edited: