Platinum Supporting Member
For sale, a players grade 2008 PRS DGT, priced to move at $1295, PayPal'd.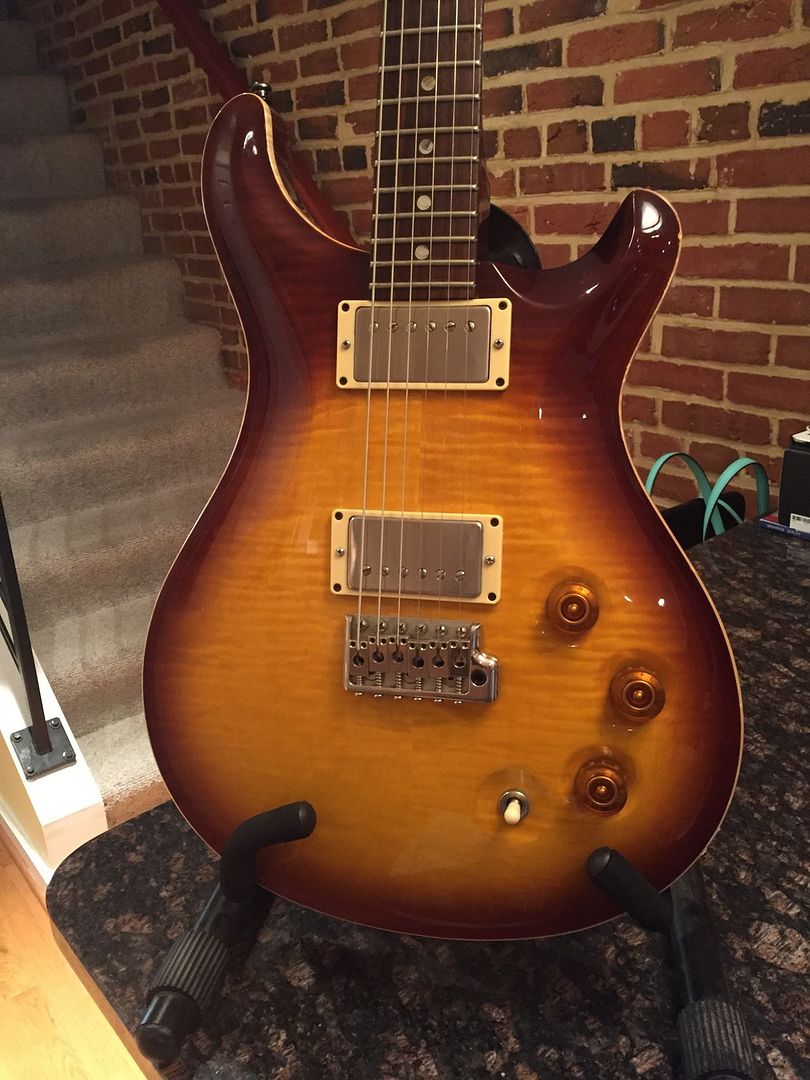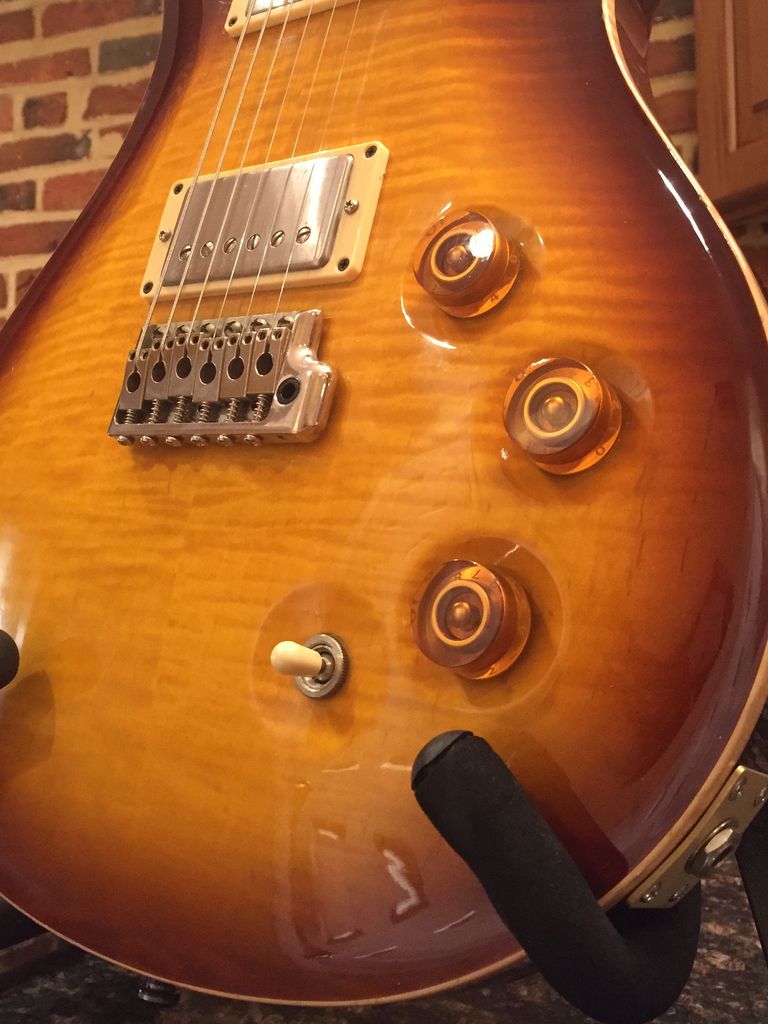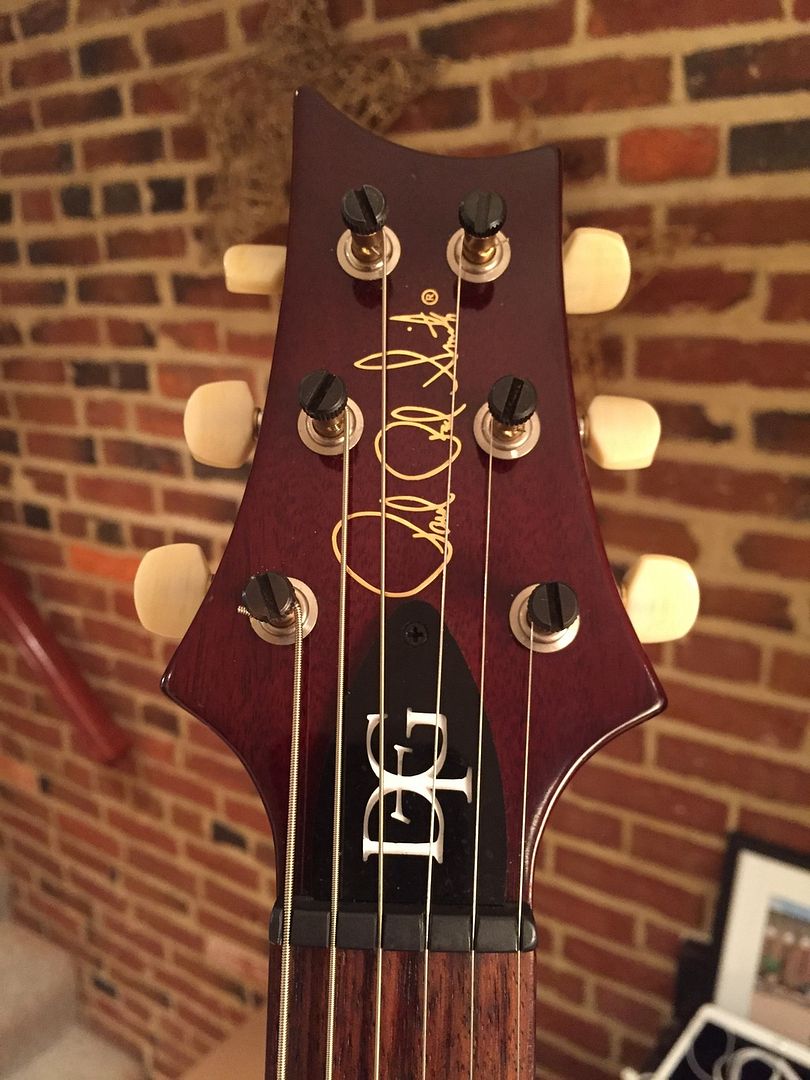 More pictures can be seen here:
http://s1311.photobucket.com/user/Ferg_Deluxe/library/Gear For Sale/DGT
I'm calling this guitar "players grade" even though as you can see it's a long way from the beat-up status that most folks use to call a guitar a player. That said, it's not perfect, and has been lovingly played by myself and the previous owner. The guitar has been mine for about three years now, I guess, and has rarely left the cozy confines of my home studio.
Most of the dings/etc were there when I bought the guitar. This is a nitro-finish, and has the misc dings that come from a nitro-shot guitar. If you hold it up to the light just right, you can see little dings and such in the top, though nothing that can be photographed as you can tell. There are some light dings around the edges and along the fretboard, that you can see in the pictures.
As you can see, it is in good condition, I'm just trying to be as forthright as I can be with you, the new owner.
The guitar comes with 5 additional PRS tuning keys. When I got her, the G-string tuner was pretty bound up, as is known to happen with these tuners. I bought a new set and had the tuner replaced. There is a ding next to this tuner, which makes me think that the previous owner tried the same thing. This ding is not noticeable under normal circumstances, and by no means affects the tuning or playability of this fine instrument.
You get these five additional tuning keys to replace any others that may foul, or you can simply pop the new ones on. They run around $125 for the set, IIRC, so there's some add'l value for you as the new owner.
If I was to purchase this guitar, the first thing I would do would be to have it professionally setup. I had it setup about three years ago, and it needs another setup I think. Action is low and playable, and is setup with the standard DGT 11's.
This guitar is vibrant and rings out loudly. The first thing a friend of mine noticed when I first took it to his house after buying it is how loud it is, unplugged. The body is resonant, solid, and the tone is chunky on the low end, with a little high-end sparkle that brings a ton of character to the tone party. Pickups are stock DGT -- everything is stock, really.
Comes with the original hard case, which has seen typical wear, but works just fine.
Contact me here with more info and questions. Shipping on this fine instrument will be $25, CONUS. It will be packed up well, and sent with care to your doorstep.