I was told it's an amperex. It flashes when energized, has ladder gray plates with 2 square notches below top and bottom mica, has circular holes on both sides of ladder plates.
The tabs above the first mica are slanted and silver color and it looks like this silver tab/flatwire runs down through both side of ladder plates?
top is seamed with 2 of the 4 seams more prominent. Single halo getter attached to 1 of the tabs.
Only marking is a number 2 on bottom of glass in the center of pins.
I have been driving myself crazy trying to learn what this is!!!
Oh, it sounds fantastic in v1 of my emplexador! I like it better than the tungsram.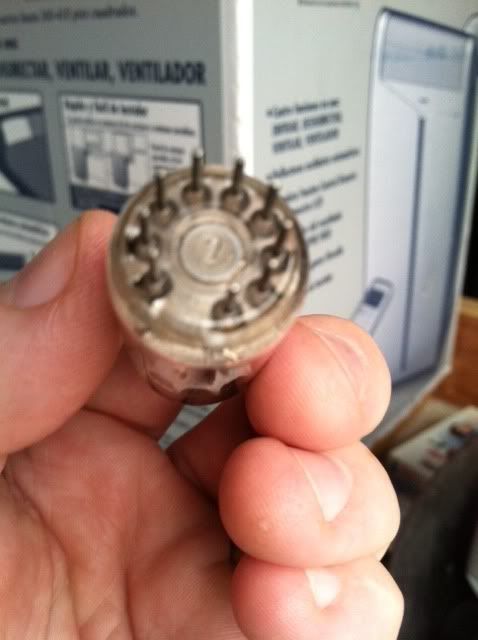 Last edited: