For Sale: 2009 Ibanez J Custom RRG6-FK and 2008 Ibanez J Custom RRG6-LY. Both are one of ONLY six, custom built in the Ibanez Fujigen plant for Rock Inn Japan. These do not go up for sale very often and I have never seen the matching pair for sale. The FK (Flamingo Pink) was purchased new out of Japan and is in pristine, mint, un-played condition. The LY (Lemon Yellow) was purchased from a studio closure in Texas and is in awesome condition as well. I can provide more pictures if needed, but neither guitar has a true blemish (the slightest of pick swirls on the LY). Both guitars are equipped (stock) with DiMarzio Tone Zone/Blue Velvet /Air Norton pickups and have Alder bodies (another rarity for an RG). Both come with a numbers matching COA and original Ibanez J Custom case (the straps to hold the case open at a 90 have been cut from the case of the yellow guitar, it now opens at a full 180 pictured).
These are the real deal. The build quality on these guitars rival any custom shop, period. The fretwork is the best I've ever seen straight out of a factory. The inlays are simply amazing and the pictures cannot do them justice. The rosewood boards are gorgeous. These guitars are the best RGs money can buy, even superior to JEM quality.
Prices:
Ibanez J Custom RRG6-FK - $2500
Ibanez J Custom RRG6-LY - $2200
No trades, please. Prices include shipping, insurance and PayPal fees, within the ConUS (only).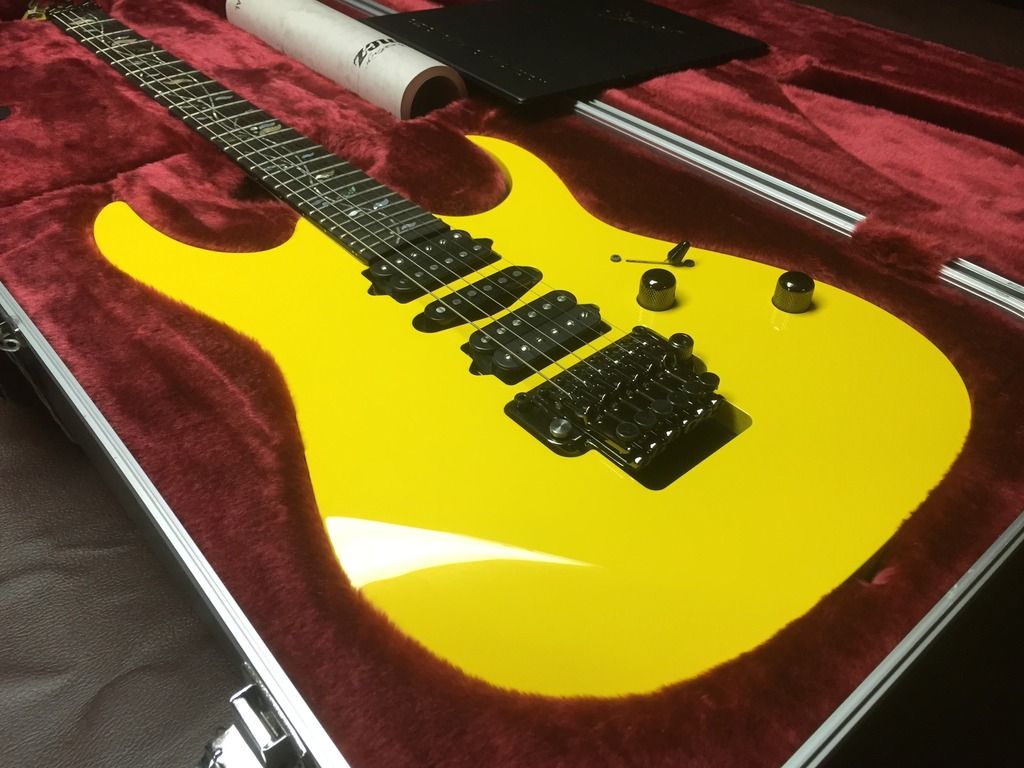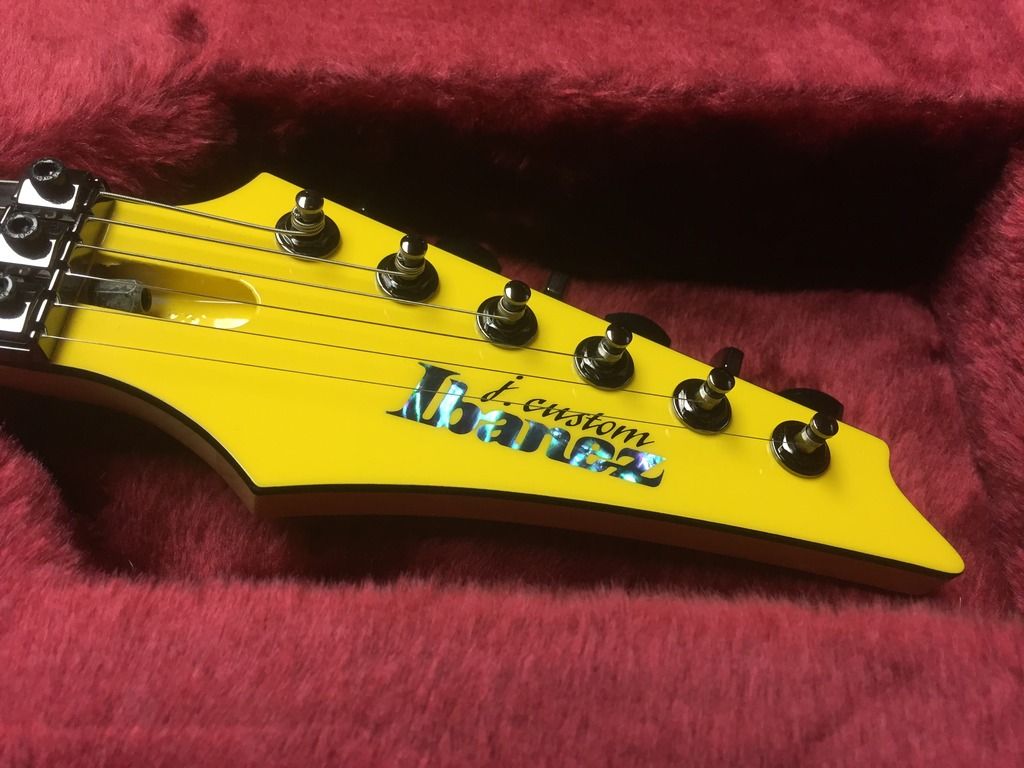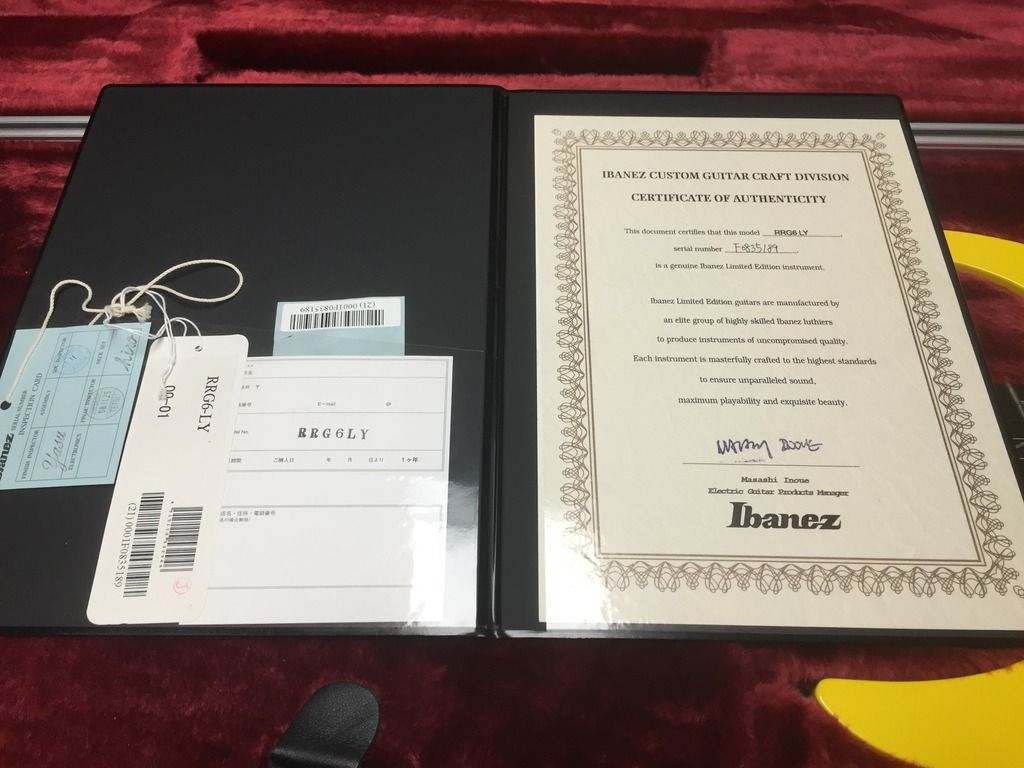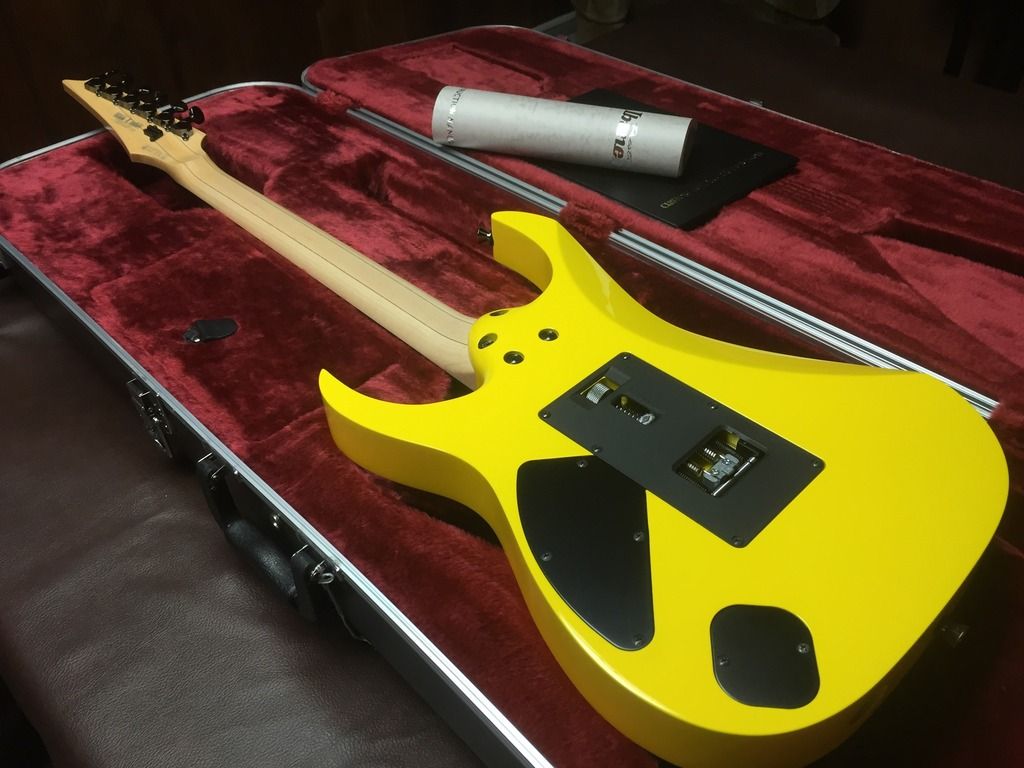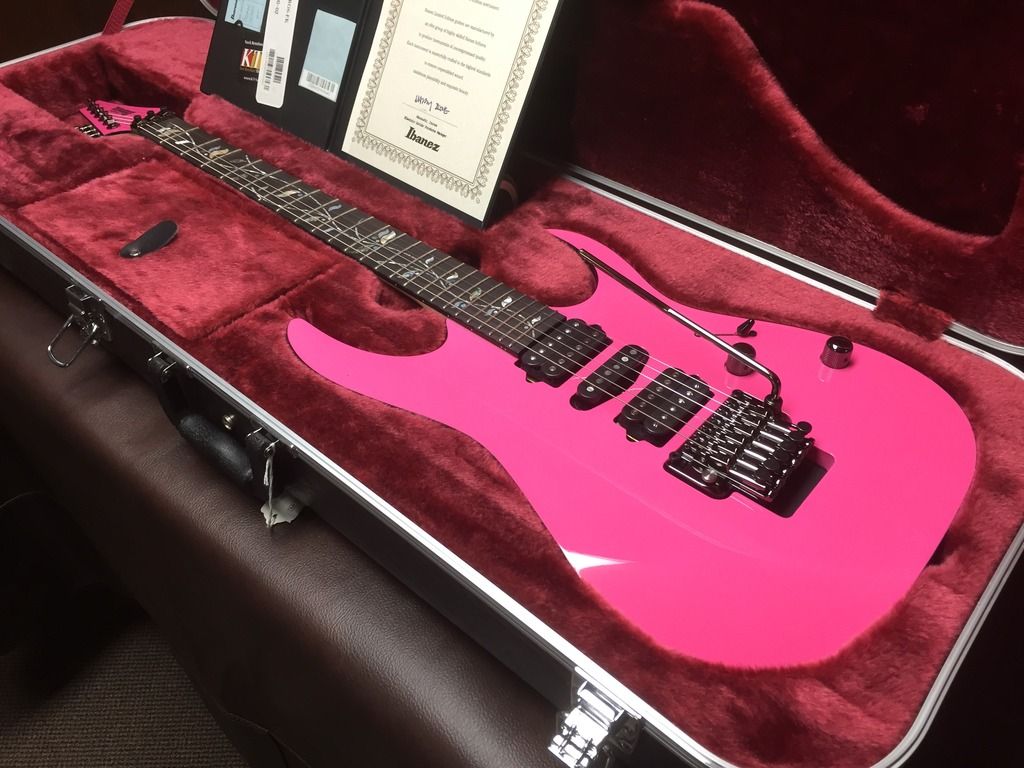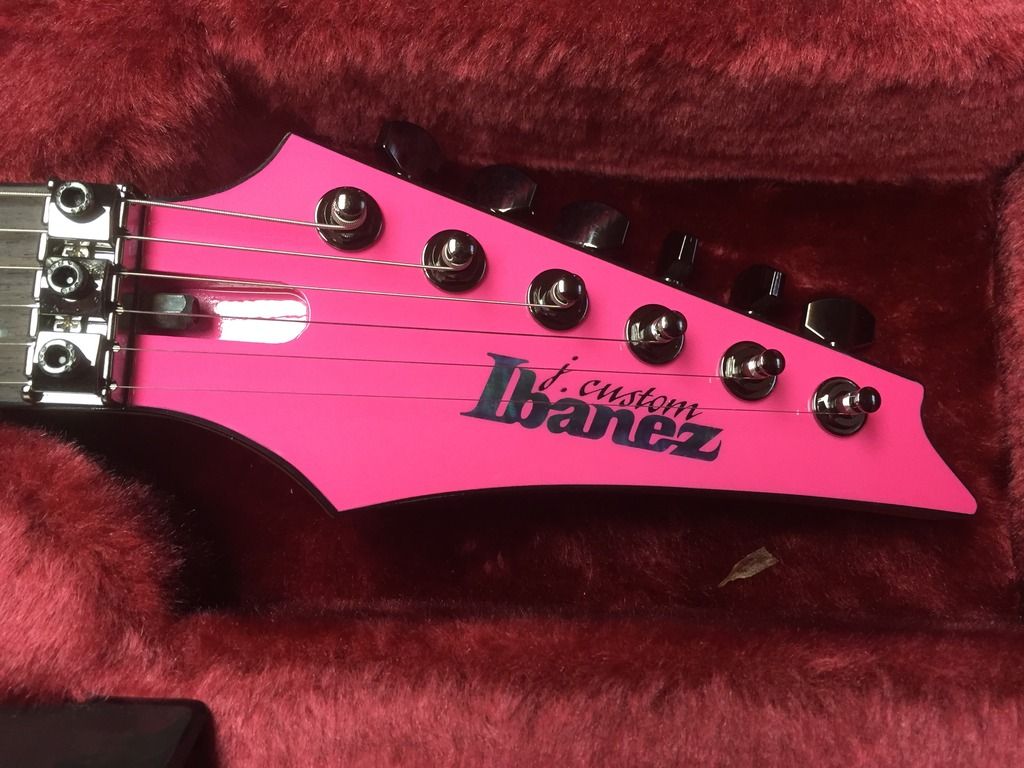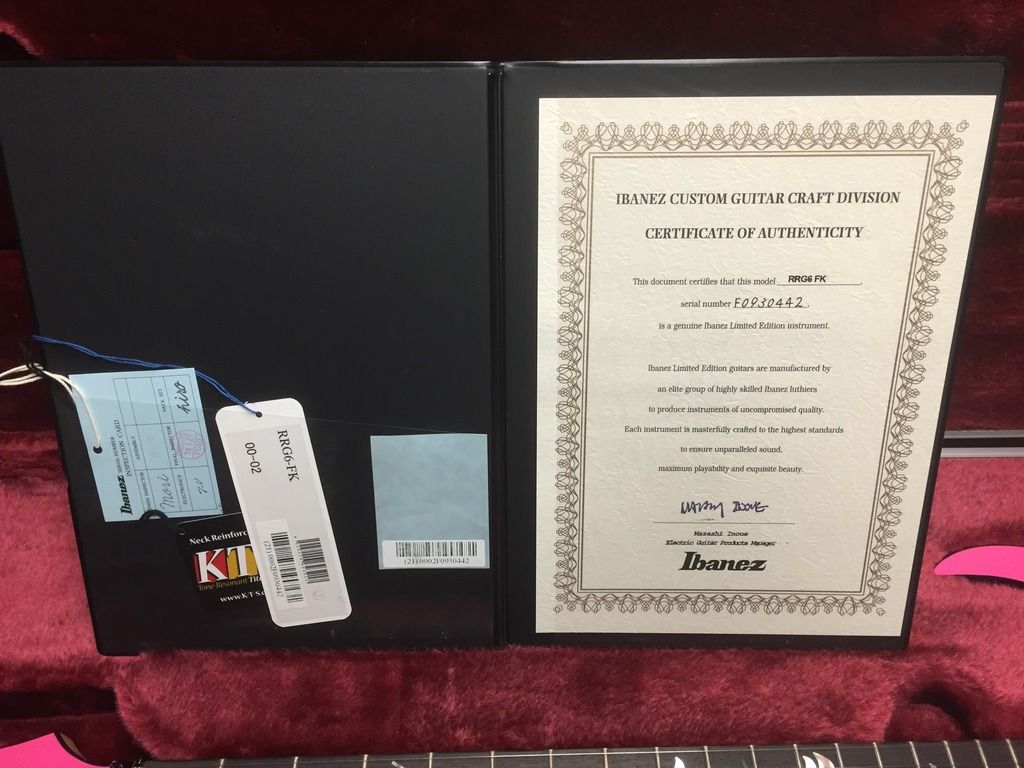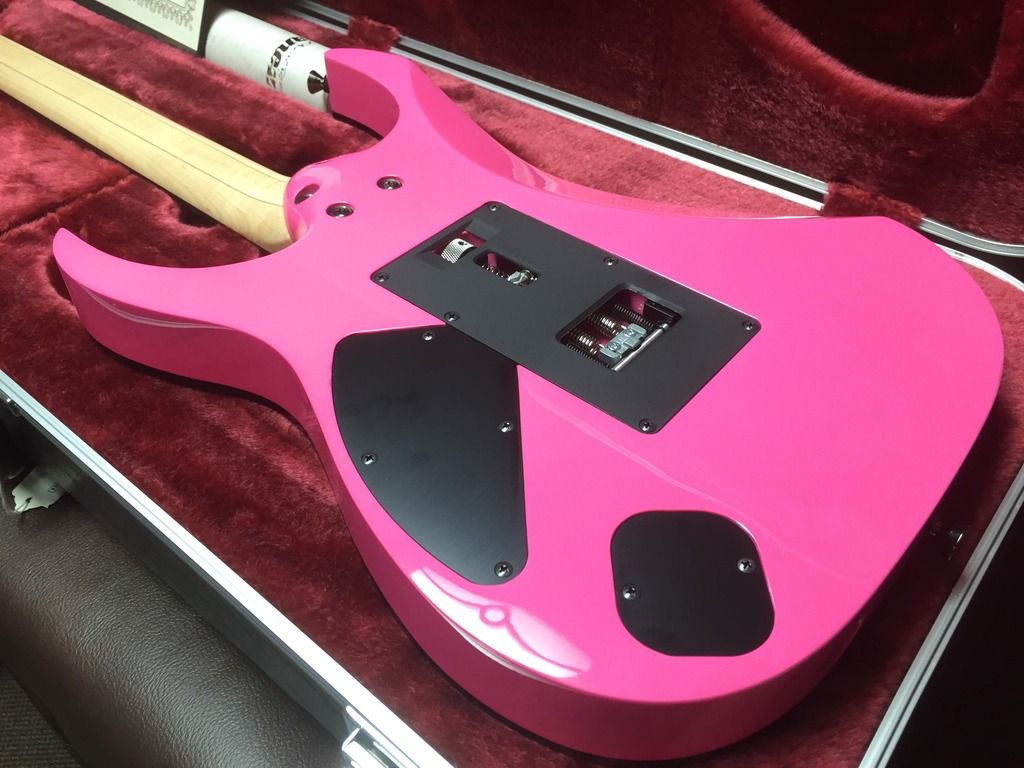 [/URL
]

[URL=http://s827.photobucket.com/user/bucketdrewiv/media/Ibanez%20J%20Custom%20RRG6/DSC_0010.jpg.html]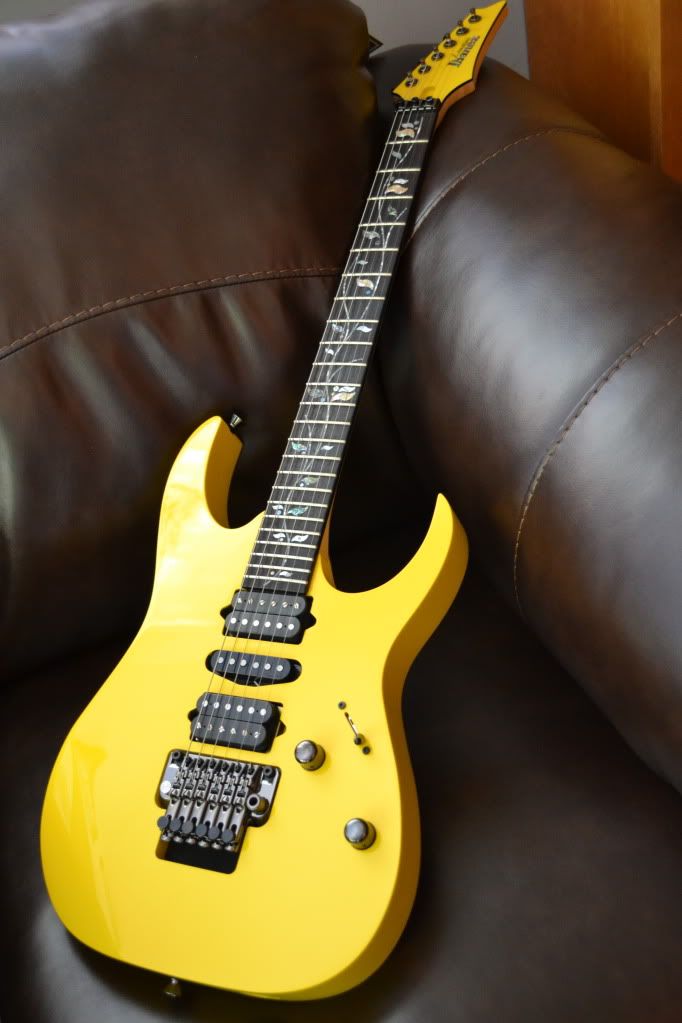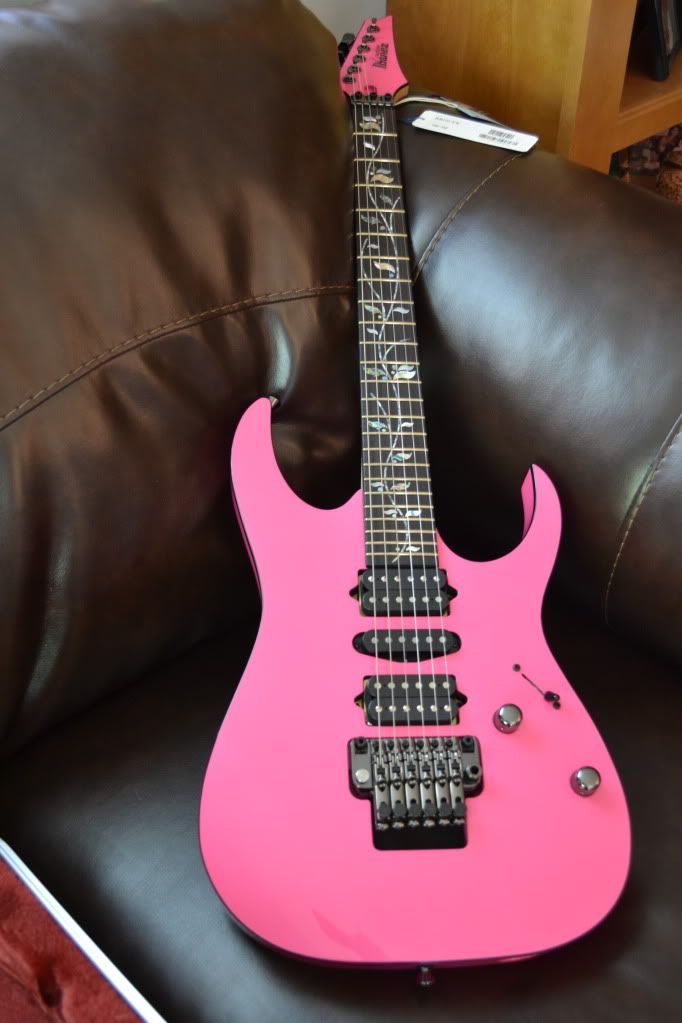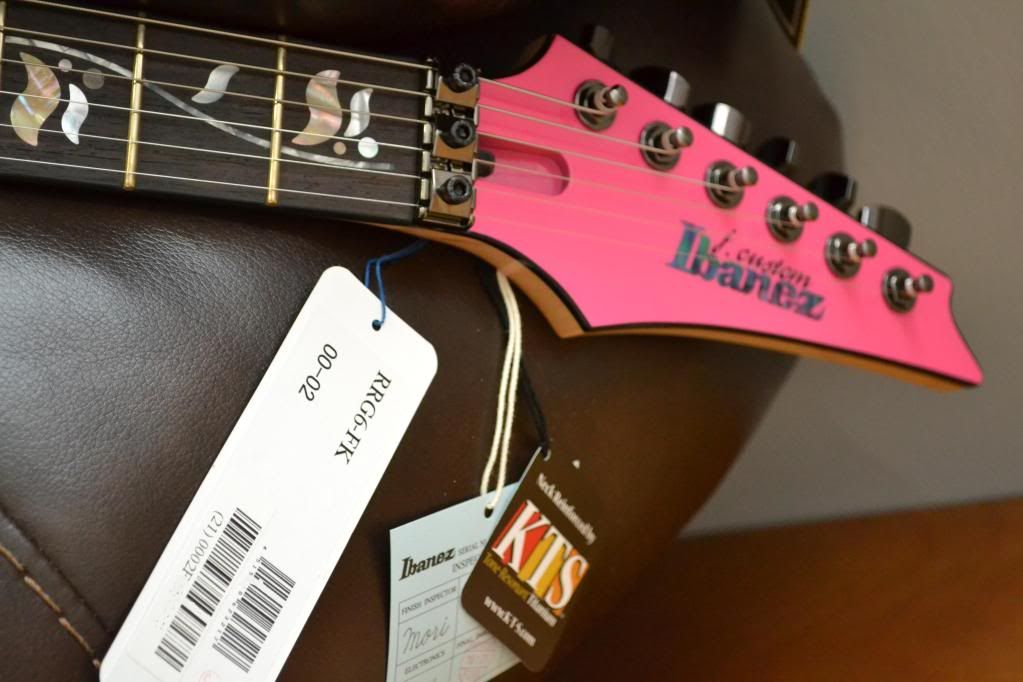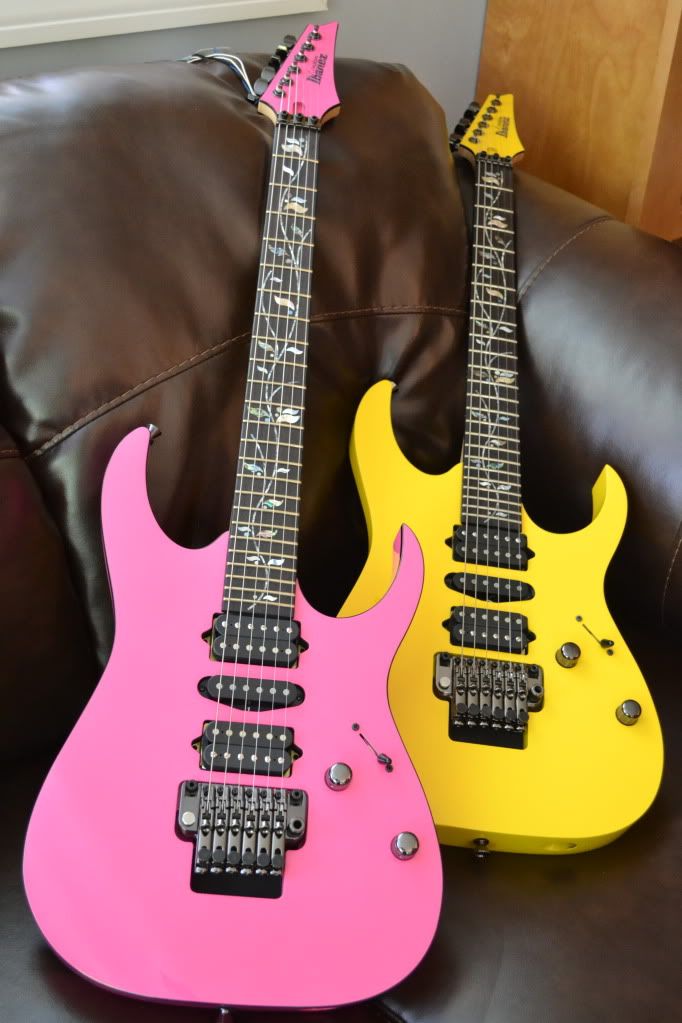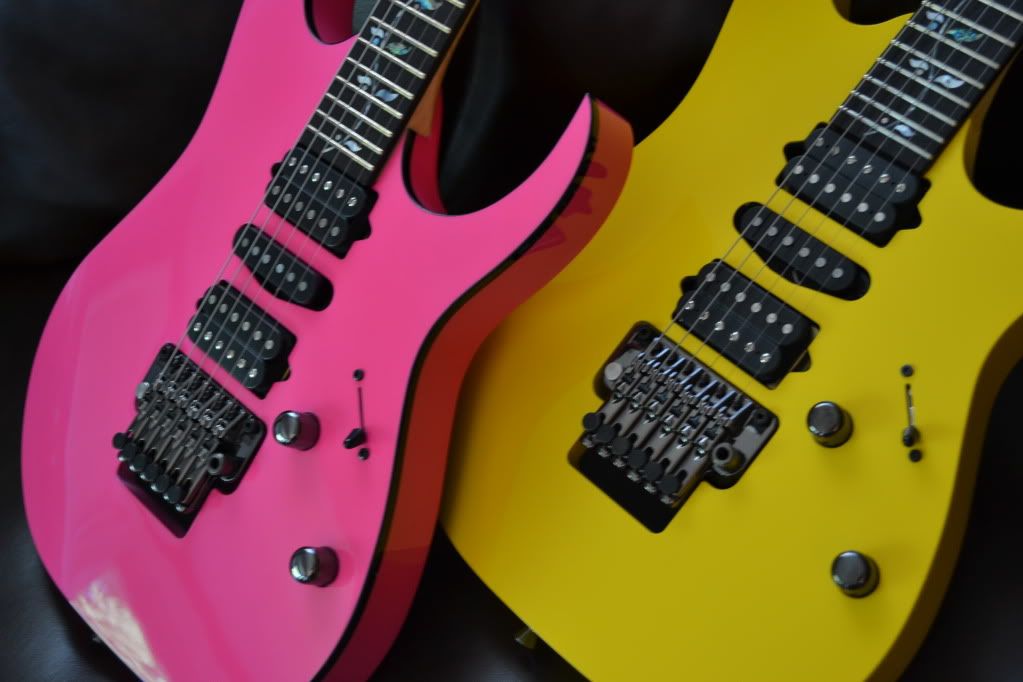 [/URL]