Ultra-Rare 1996 Gibson Limited Edition Les Paul Standard "Tye Dye"
This 20 year old Gibson Les Paul guitar is one of a very limited run of 103 guitars all finished and signed by artist George St Pierre (at Gibson) that were all different and unique one of a kind Tye Dye finishes. Its near mint 100% original condition w/ohsc
This guitar is the best looking of the run (most were hideous imo) and in near mint 100% original condition. In person the finish kinda looks like Gold Paisley Snakeskin....very cool ! You will never see another, its one of one....
$3500 and may consider partial trade...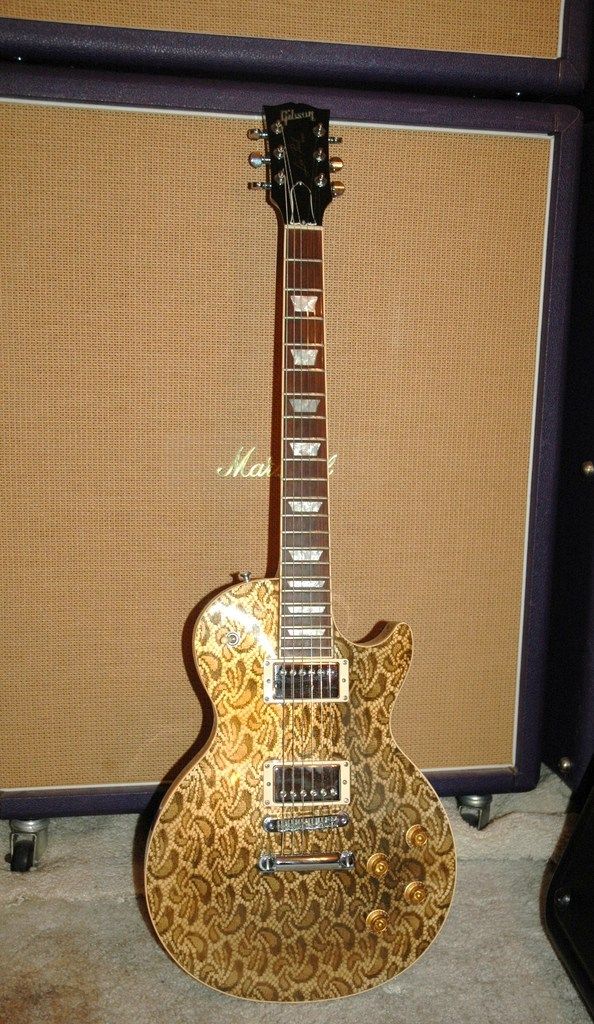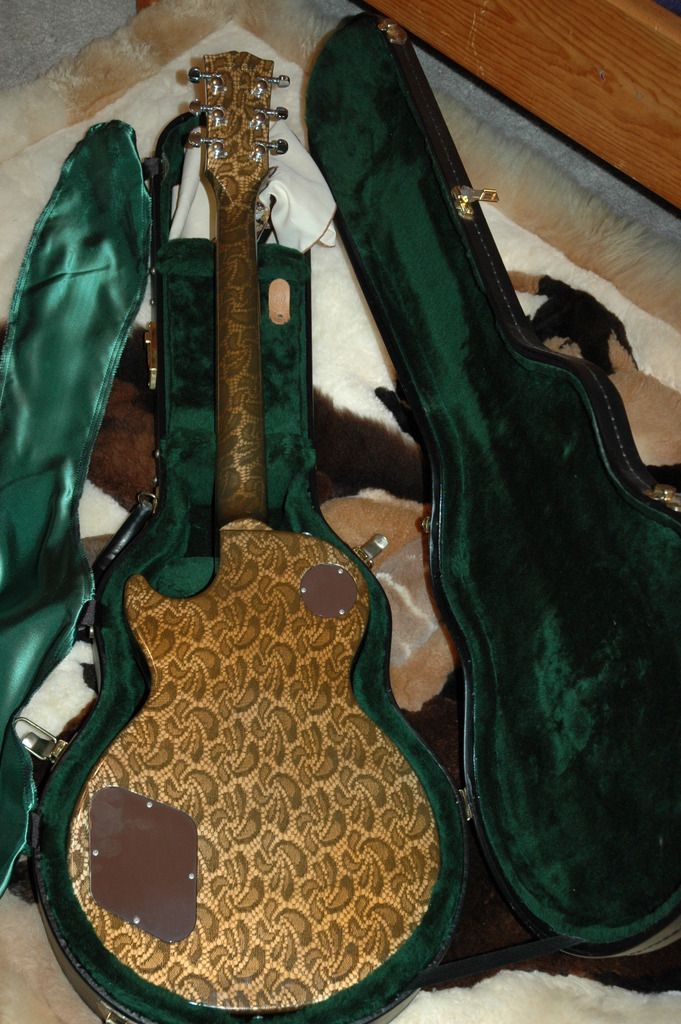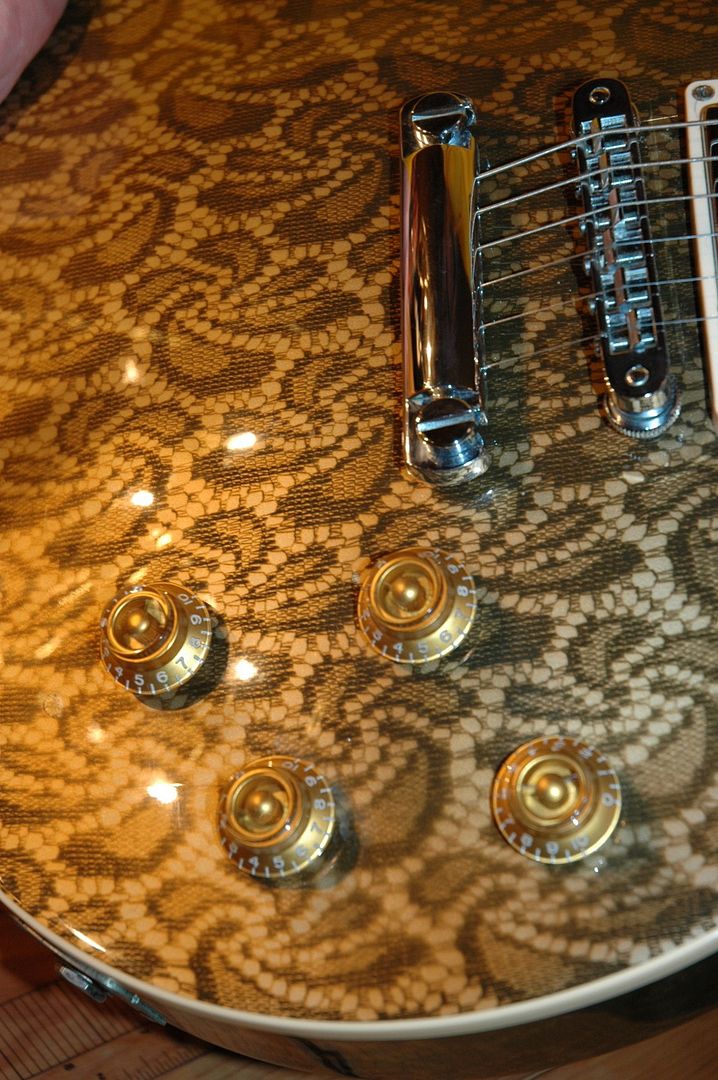 When these guitars were made, Gibson issued the following:
George St. Pierre arrived at Gibson USA nearly six years ago. He continued his tie-dyed shirt making hobby and expanded it into a custom order business with help from his wife, Dorothy. Meanwhile, George was experimenting with a unique tie-dye process with a scrapped guitar body during break periods at Gibson.
George finished his prototype and presented it to Gibson USA CEO Henry Juszkiewicz in October, 1995. In February of the following year, Henry gave George a project – Design and build 103 tie-dyed Les Pauls for the summer NAMM show. The results are in. The Tie-Dye Les Paul Series is a collection of individually-numbered
and signed works of art
– a fascinating testament to the vision and creative spark of George St. Pierre and Gibson USA.
Last edited: