Hey everyone, my apartment common area was broken into about a month ago in San Francisco with a crowbar, and the thieves stole the package with my Universal Audio Ox Amp in it. After about a month since the burglary, a suspicious listing is now live from an eBay seller in Oakland: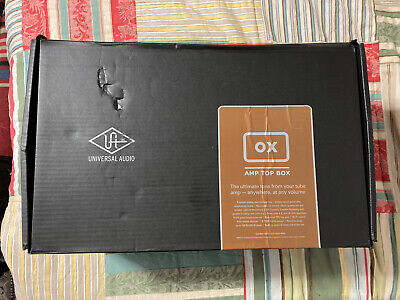 Universal Audio Ox Amp Top Box Premium reactive load box Guitar recording system. Condition is "New". Shipped with FedEx Ground or FedEx Home Delivery.
I have not contacted the seller and do not intend to reach out so the cops have time to conclude their investigation with this new information.
It seems unlikely that I'll get any resolution via this route since I don't have the serial number, but perhaps I'll get lucky since they have the person on camera stealing the package from my building.
Given how this is an expensive and niche item, I find it hard to believe that some random low volume seller on eBay would be selling this item BRAND NEW within the same metro area that I live in. Not many of these are up for sale on eBay and it's almost always a music dealer or someone that is clearly a musician selling this thing used.
Does anyone have any tips for a situation like this? Seems like eBay won't do anything if I contact them directly and everything has to go through my local PD. Also seems like I'm probably SOL since I don't have a serial number and SFPD probably has more serious crimes to worry about.
Happy to edit this thread if any info I've provided crosses the line.
Last edited: