Hi.
I have a '67 Harmony H78. It plays really well and sounds amazing but I have two problems that I could really use some guidance on.
#1: The bridge pickup is much quieter then the other two pickups and is not nearly as hot when cranked. Looking at the guitar, the bridge pickup is much further away from the strings then the other two pickups. Is there some way I could raise the pickup? Maybe place between the body and pickup rings two little pre-drilled pieces of wood? Or would taking out the 50 year old screws that currently hold the pickups to the body possibly damage something?
I tried to show the string height here: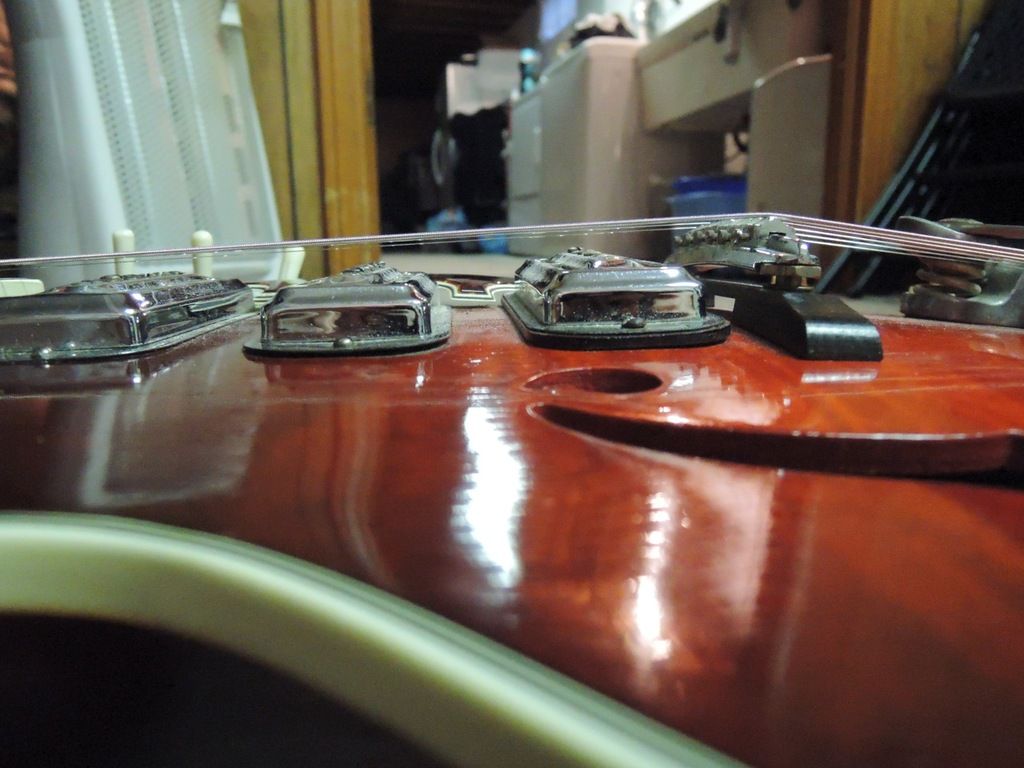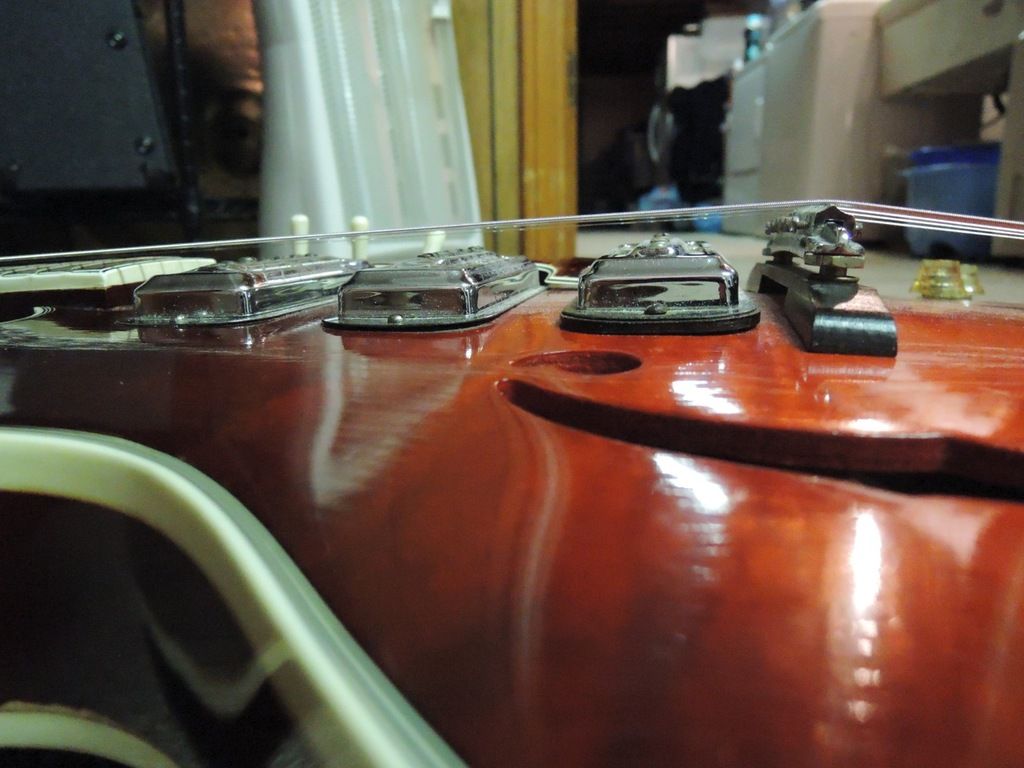 Problem #2: How would one properly change the strings with a bridge like this? Without the strings tension on the bridge the bridge would move or fall off, which would require readjusting all the intonation? Do you change one string at a time? Is there a better way?
I tried googling it and searching here but I don't even know what this type of bridge is called-- "floating"?
URL=
http://s640.photobucket.com/user/surgerymixer/media/DSCN4390_zps6pvty8bn.jpg.html]
[/URL]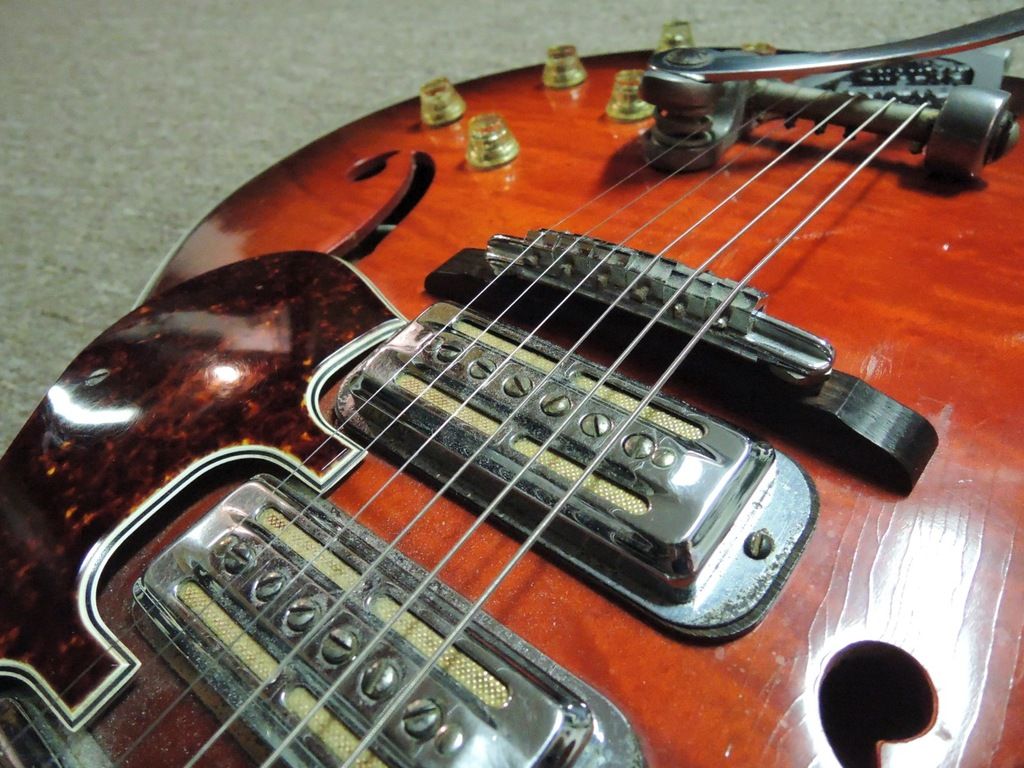 Thanks in advance for any info. I love this guitar and am just trying to keep it sounding as best as it can.