I own a couple of great guitars made by Roman, and this week I was in his neck of the woods on business and stopped by for a visit. I spent about 4 hours playing guitar, shooting the breeze, and eating dinner with Roman and his lovely family. He's just an unbelievably gracious guy. And the guitars -- in my humble, but reasonably well-informed opinion, Roman is the very best at building new guitars that feel like vintage pieces the minute you pick them up.
Here he is hand carving the neck on a new one he is building for me.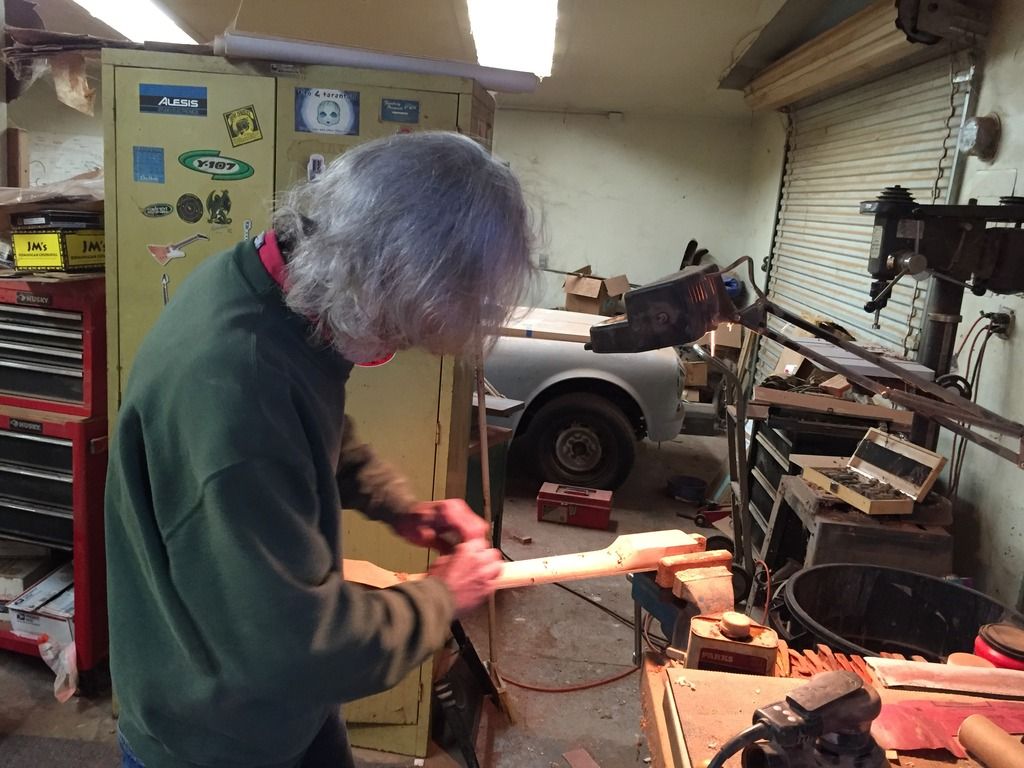 And here's the body. This is not an LP replica. It will have body contouring, different neck heel, contouring in the cutaway, and Roman's headstock with his name on it, along with other design tweaks he does. The body is nice and light.
I am going to go with a Lemon Burst finish, I think. No question, Ox4 pickups. Trying to decide whether to go with a TOM-style or wrap-tail. Will keep y'all posted as this beauty comes along.