Platinum Supporting Member
Dropped by Gene's new shop on Saturday. I got the nickel tour and was impressed by the progress he's made. He's running his first batch of his new guitars, which are basically his Robben Ford models with the "Matte Henderson" headstock.
I did get a couple pics, first is a stack of B3 RF bodies: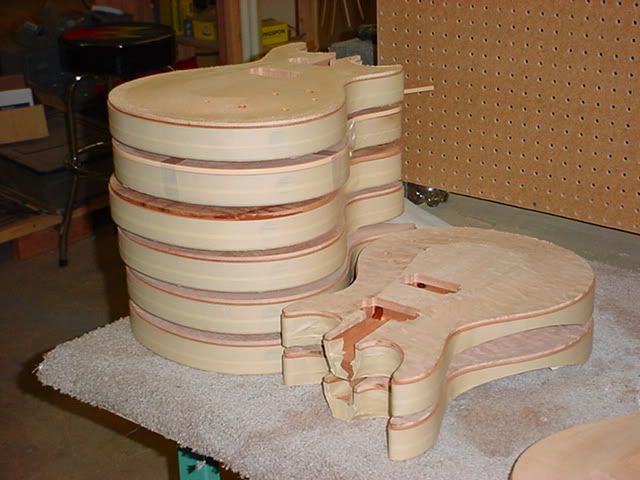 and this one is mine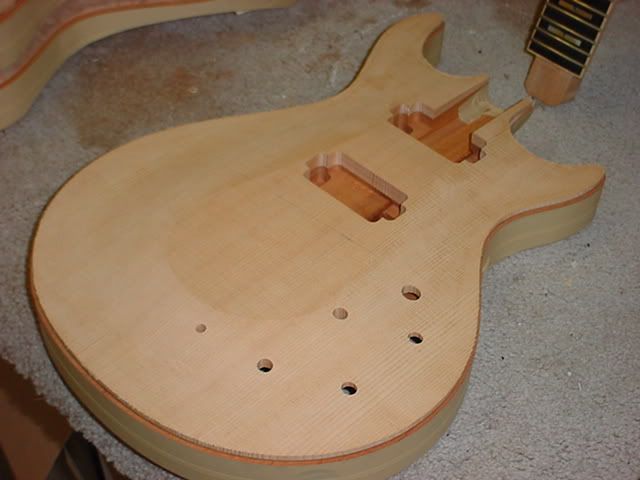 Gene thought that the first batch would be done in December. Glad to see him back!