Recently I stumbled across West Coast Pedal Board's site and noticed a DIY section. Im pretty handy and thought that it would be a fun project for me and the old man. I called Spencer and he was VERY helpful and answered all of my million questions. There are many wood and tolex/tweed options but I ended up purchasing a Padauk 12x18 DIY kit with the following options: Tele style input and output jacks, an IEC for the PP2+, an indy light and a set of handles. Everything shipped same day and was packed very well.
I honestly think this is a great idea because what wouldve cost me between $400-500 if Spencer built it only cost me around $170 and it was a blast to make. Plus you always feel good about yourself when you have accomplished something
.
He also has a complete DIY online store that has everything you could imagine for DIY pedalboarding and mods for your current boards. You can find it here
http://shop.westcoastpedalboard.com/Pedal-Board-Parts-s/2647.htm
Here are some tools you will need (some of these tools arent necessary if you dont do the in/out jacks or IEC): A drill, a set of wood bits, Forstner bits, plunge router with a bullnose and straight bit, Vibrating sander (or hand sand), Tite-bond wood glue, Spray adhesive, at least 1 corner clamp and some butchers block oil if you do bare wood.
The boards come pre cut and dovetailed!
Total time was about 6-8 hours but would be much faster the next time.
***PRE DRILL ALL SCREW HOLES!!!***
Please forgive my layman instructions.
1: I started with gluing and clamping the 4 sides together although looking back I would probably drill my holes first. Wait 24 hours before unclamping.
2: I did a quick sand with 120 to knock off excess glue.
3: Mounted the inside rails for the top sheet. I found it easiest to turn the frame over with the topsheet in the middle so you can acurately mark where the wood rails need to be to make the top flush.
4: Drilled in/out jack and indy lamp with a forstner bit then use a slightly larger bit to countersink the jacks and make them flush.
5: Drilled out IEC jack. I used the supplied template for the through part but turned it upside down and traced it so I knew what to route for the countersink.
6: Bullnosed top and corners then sanded everything again with 180 grit.
7: Laid out my pedals so I could drill precise holes for the patch and power cables(you can just do a generic straight route down the middle if you want)
8: Sprayed adhesive and applied the superloop velcro (supplied with kit) then put a board and some weight on top and let it sit for about 30 min to make sure it had good contact.
9: I rubbed the butchers block oil on, then off. (follow instructions on bottle.)
10: Started hooking up all electronics. NO soldering required!! Everything was
a pre made harness from Spencer.
11: Mounted the top sheet and then the pedals!
12: Gigged and tested. I approve.
I may have forgotten a step or two but here are some pictures to help you guys out. I hope some of you try this because its a fun, cheap way to have a truly custom pedal board without all the expense.

I believe he still has his 10% off DIY kits going too. The code is DIY10
***I have no affiliation with WCPB. I just thought some of you might find this interesting.***
Pictures!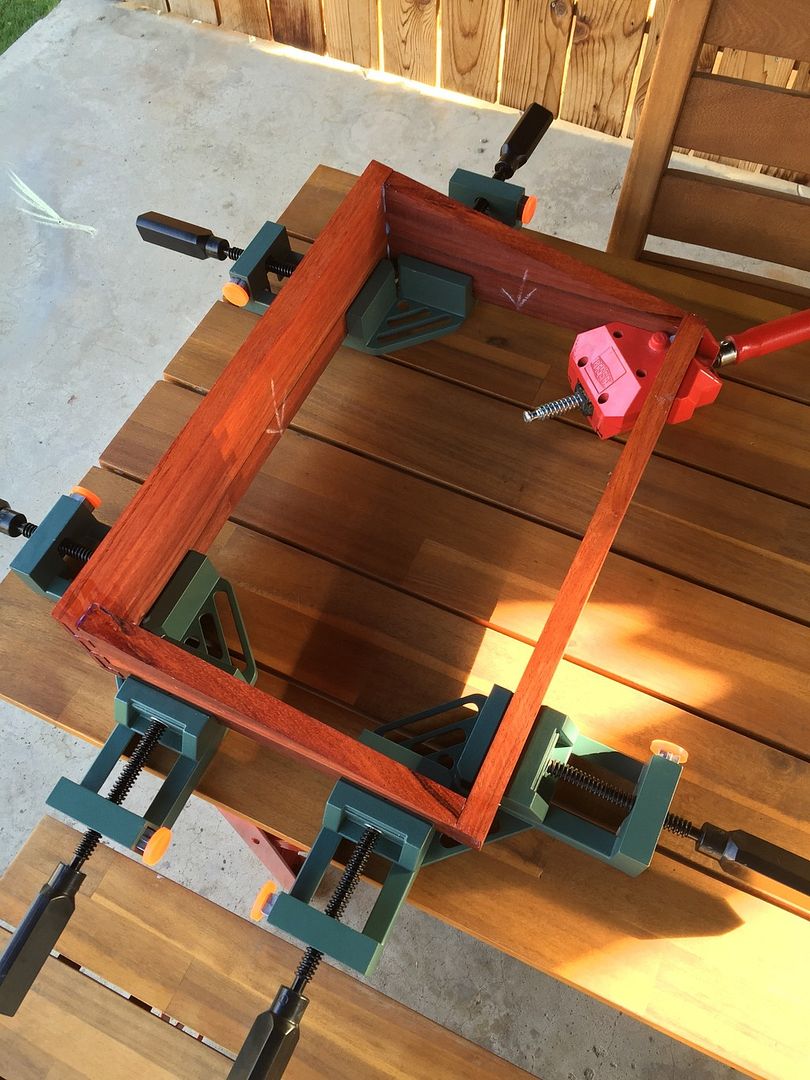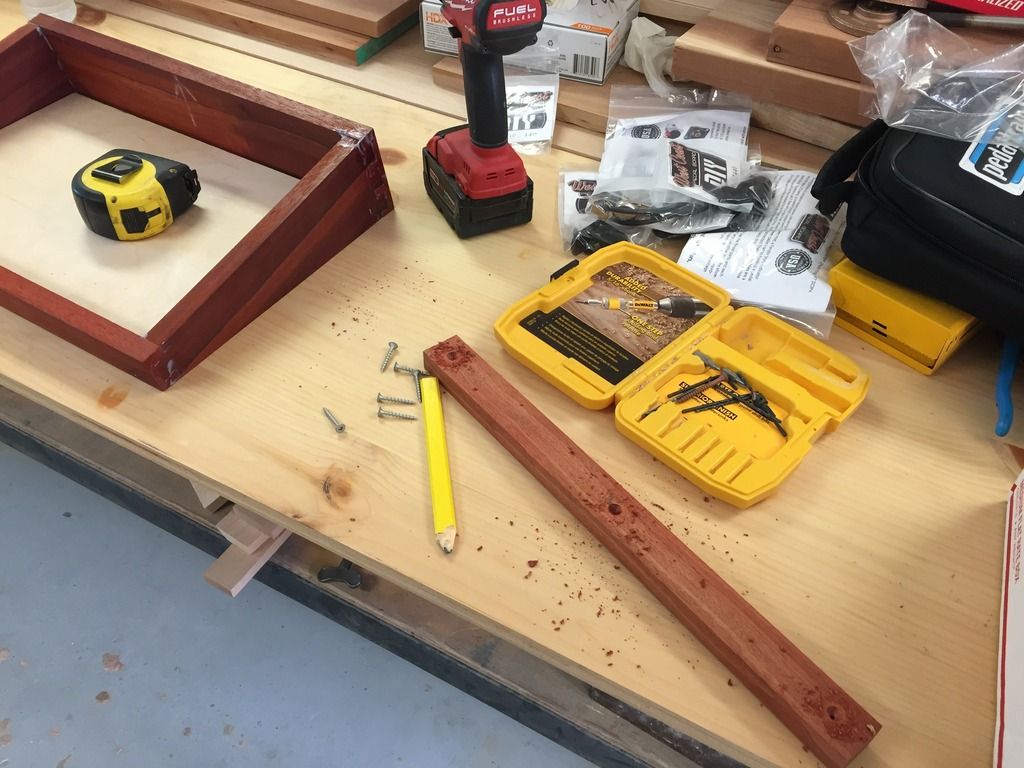 hard to tell but the board is upside down with the top sheet under it.