Until we insist on full pickup specifications from manufacturers (like from microphone and speaker manufacturers), and educate ourselves as to what those numbers mean to our ears, we'll never be able to answer this question reliably. At the moment it's largely enthusiastic amatuers analysing both cheap and expensive pickups and finding where the (limited) differences exist between similar design types.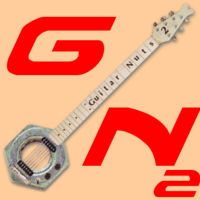 For discussion of the testing and modelling of pickups, for those who want to get down in the weeds of pickup function.

guitarnuts2.proboards.com
As others have said, the components are relatively cheap and readily available, the skill minimal, and the recipes widely known (layout, construction, magnet size/type/strength/position, wire type/gauge, wind count, potting, DCR, and the resulting inductance, resonant peak, etc). Basically anyone with a few hundred dollars startup money can set themselves up as pickup maker. Certainly some makers cut costs on some materials that have a (negative) sonic consequence, but there are some that don't and still produce cheap pickups that are similar in spec to those costing many times more. Some understand the physics deeply and some don't (fortunately or unfortunately you can make pickups without that knowledge).
The most difficult element to quantify is 'mojo'. Does it matter to you if your expensive guitar has $200 US-made pickups or sonically identical (in blinded tests) $30 Chinese made ones ? The big manufacturers would like you to think that the latter don't exist. But they do (although finding them takes a bit of work).