This will be the strangest "problem" you've seen in a while.
I recently finished my guitar and got a new practice amp as well. A VHT Special 6 head, which I like a great deal. Probably gonna go back and get the 12/20 soon.
Anyway, I needed a cab. My amp guy said he had a pair of speakers he'd give me. Told me they were Utahs pulled from a 60 Bassman but he hadn't checked them and didn't even know if they worked.
I figured I'd make a temporary test box to put them in to see what's what. I never owned Utahs before and I've read they can be hit or miss so a minimum of fuss and expense was called for.
Here's what I did.
The box is well reinforced with glued in wood ribs everywhere. Its actually fairly sturdy, if not weather resistant.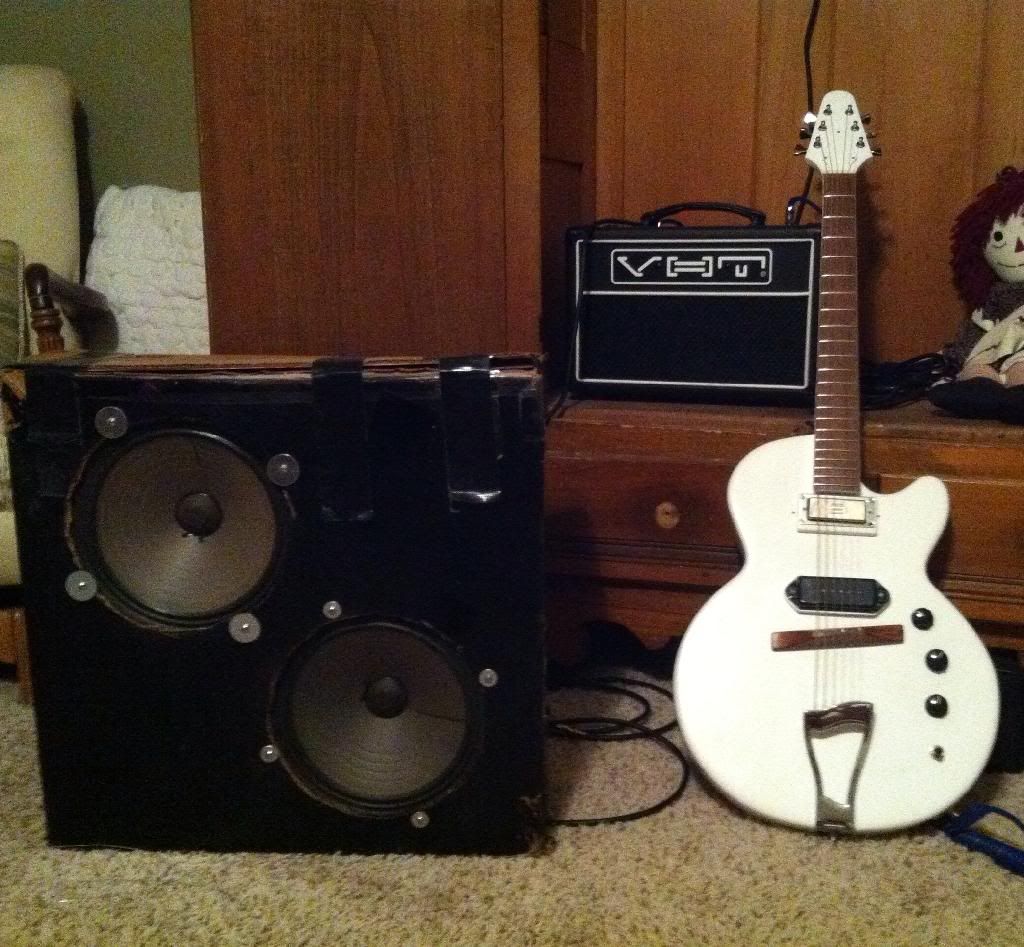 So the speakers work great! And I mean GREAT! Dead ringer for vintage Jensens and they suit this amp perfectly.
And now here's my problem. I know I need a permanent cab but I'm afraid it won't sound as good. Lol. This thing sounds friggin spectacular and I know how pissed I'll be if I invest in a good cab and it doesn't sound as good as the damn box!
So, what do I need to look for in a cab for these speakers?
Square/diagonal, vertical or horizontal?
Pine or plywood?
Open/closed? (It is presently open)
Other bits of wisdom so I don't make a mistake?