This, this rig has had NO equals with regard to my wants/needs. Phenominal clean tones and a lead tone that is absolutely to die for.
I plug my guitar in to an AB box. The A side goes in to a Fulltone Catalyst for a GREAT clean in to the gainier side of the X50. The B side goes in to a Fulltone Trower OD that is pushing a killer sounding Rust Box. All that goes in to my Xits X50. The line from the loop goes to my vintage Ibanez AD202. The wet signal goes in to one channel of my '71 Marshall JMP 50 Super PA/Oversize 1-12 with a EV 12L.
The dry line out of the Ibanez goes to an EH POG, then to my Headrush 2 and a Fatboost for an added gain stage. That then goes in to another channel of my Marshall.
In the future, I will be using a Voodoo Labs
1@4
, so I can take my signal from the line out, to each wet/loop unit. I have 4 separate inputs in the Marshall, so it is like a mixer unto itself and I keep a super short signal path. When I get the
1@4
, I will be putting in a Tremolo and EBS Reverb unit in to each other channel.
This rig sounds outstanding for any tone I could want.
The Bogner 4-12 has a pair of Golds and a pair of Scumback Greenies.
This is super versatile and I could handle just about any type of rock setting I need to. For my old school punk band, I am still using my Superlead in to a HW Marshall 4-12 w/G12H30's.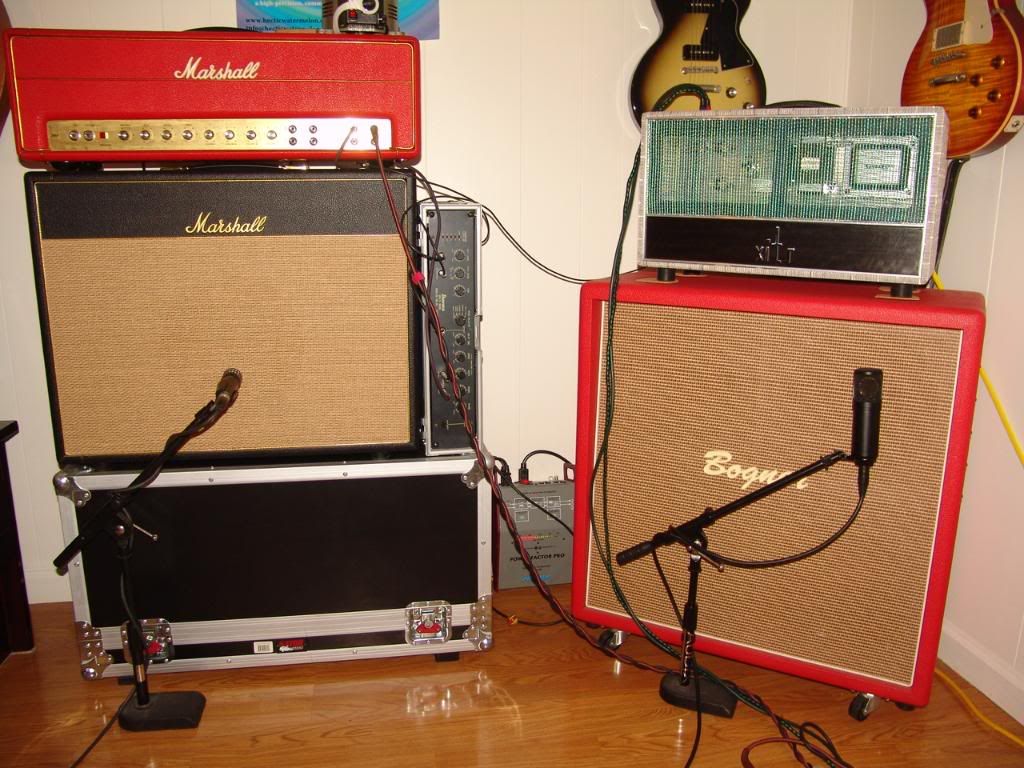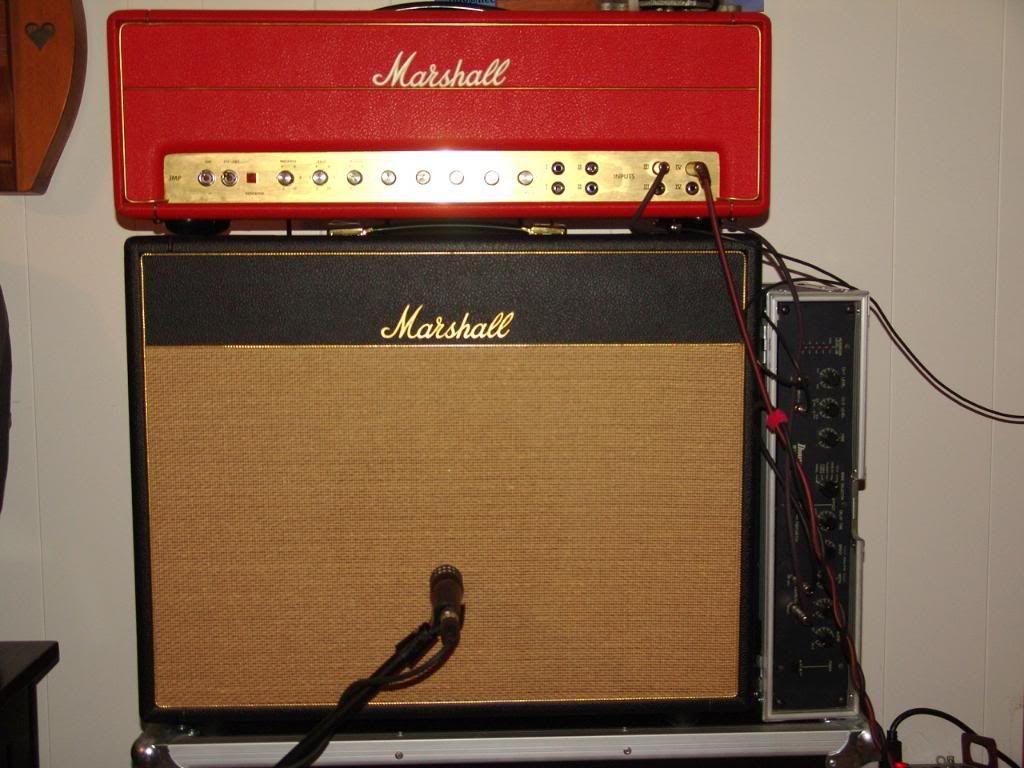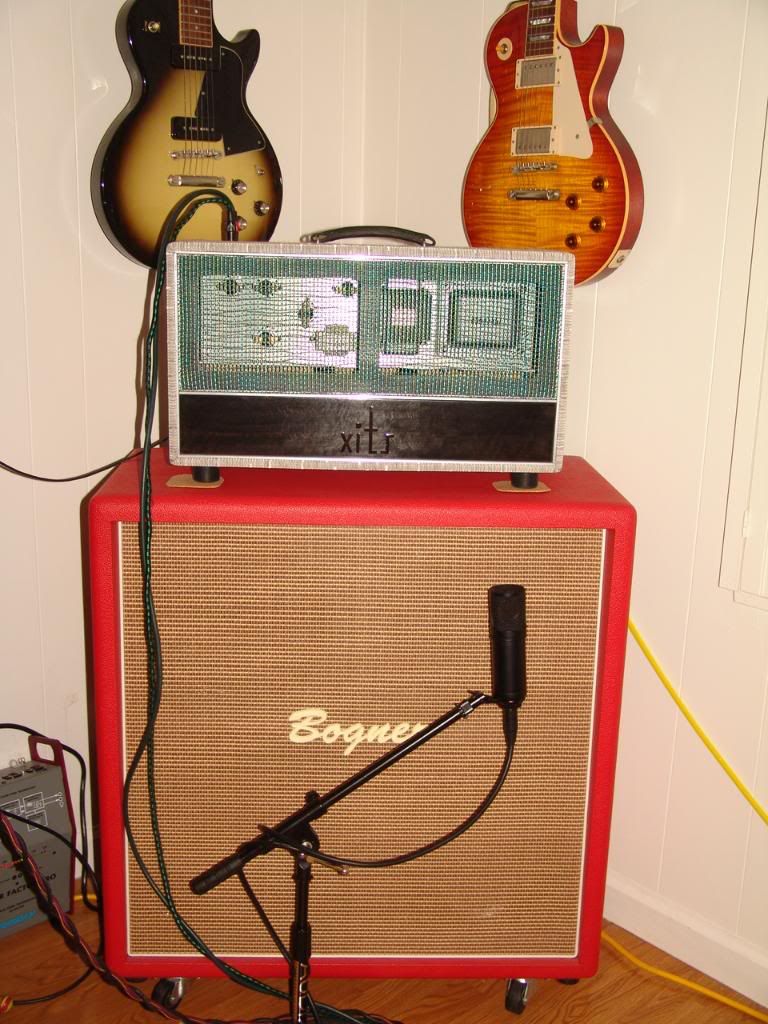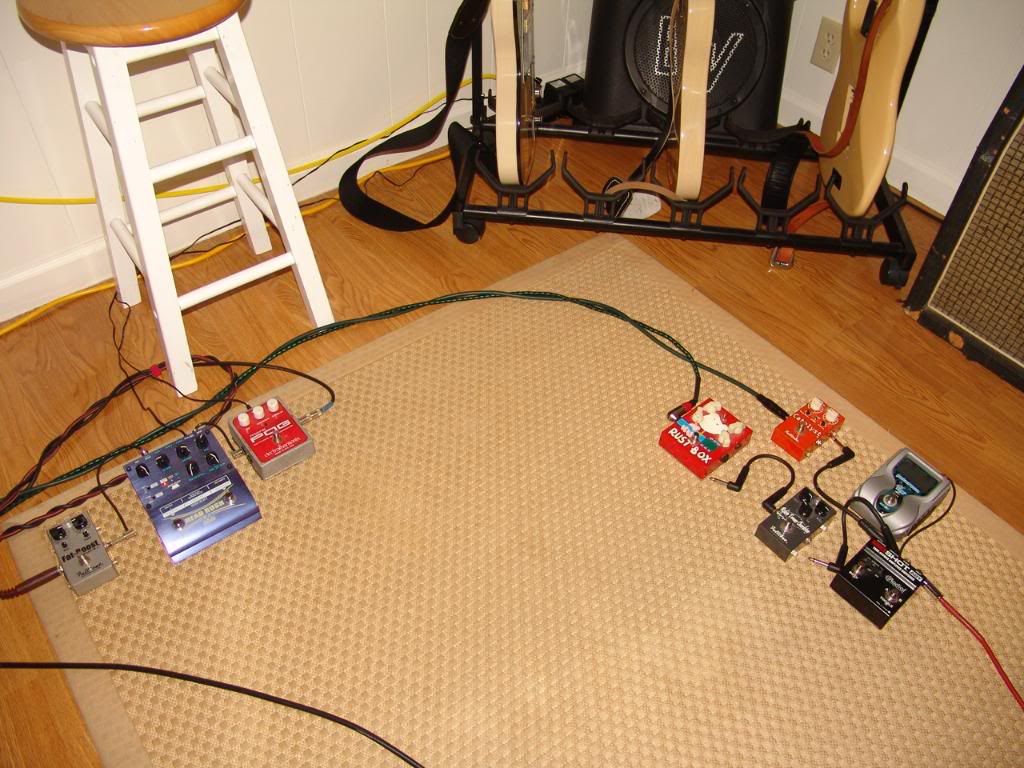 Man, what a far cry from what I had just a number of months ago...